4 Key Tips for Traveling to Japan on a Budget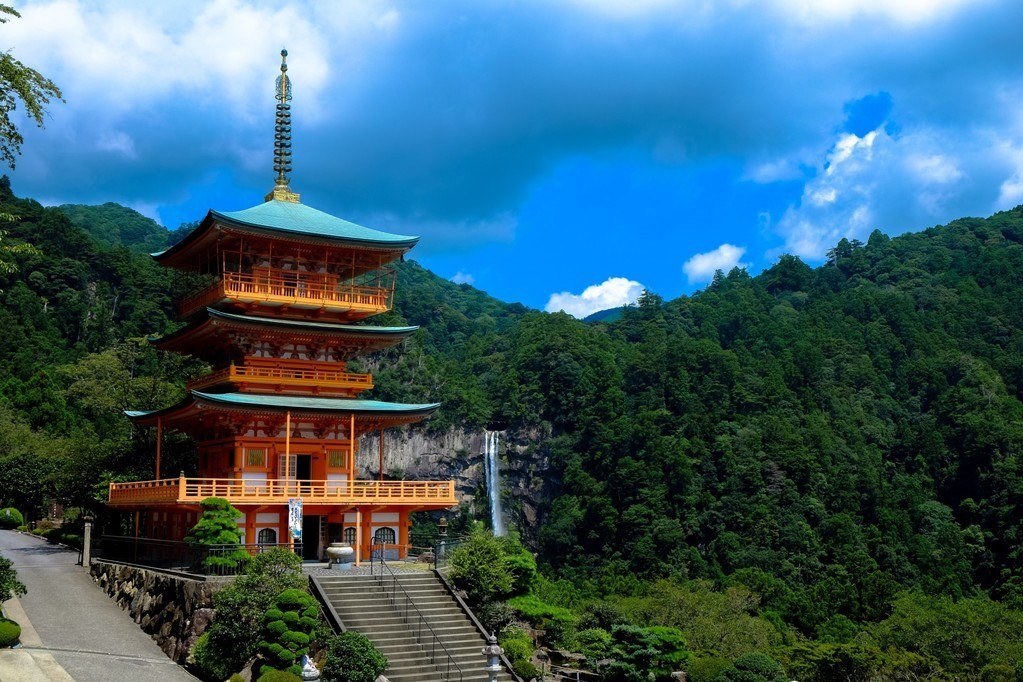 Southeast Asia is renowned for being a budget-friendly place. You can take a few thousand dollars and spend months in Cambodia, Laos, Vietnam, or Thailand – happily even.
Japan, however, is the exception to the rule. It is frankly, too, expensive for the average backpacker on a grand tour. But if you're willing to save up, you can visit Japan on a budget and still have the trip of your dreams.
Here's how to travel cheap in Japan while still having an incredible time.
1. Take the Train (and Get a Rail Pass)
If you intend to travel to more than one city, take the train – don't fly.
Japan has a world-class train system that is actually easier to navigate than Japanese airports. It's not cheap – especially not the bullet train – but you can reduce your costs.
Those who want to travel long distances might benefit from a Japan Rail Pass (JR Pass). It both lowers the cost of extensive travel, and when you buy it in your home country, it allows you to budget for the trains correctly, so you won't have any surprises upon arriving at the station.
If you're in Japan for several weeks and want to pinch pennies, consider taking the bus. You will lose hours of sightseeing, but you will save a ton and get to spend time looking out the window.
2. Go Off-Peak
Japan has two peak seasons. The first is when the cherry blossoms bloom (around early April), and the second is during the autumn foliage (usually mid-November).
Flights and accommodation prices during these two periods will be astronomical. Japan is heaving with both international and domestic tourists.
Are you looking for more money-saving tips? Check out our Home and Kitchen reviews for the best deals on appliances.
Consider visiting Japan during the winter (December and January) or in the months after the peak spring season to save thousands on your trip.
3. Try Out Convenience Shops
What do you do when you need food at home? Do you always go out for a nice sitdown dinner somewhere well-reviewed? Probably not.
And neither do Japanese people.
You can both save money and eat like the locals by visiting places like 7-11 and "100-yen" shops for cheap lunches. These aren't the budget corner stores you're used to at home; they're real meccas for good food (for less).
4. Stay in Traditional Accommodation (Ryokans)
If you don't want to book a hotel (even through a third party like worldroamer.com), then you have two options: hostels or ryokans.
(There's no Airbnb in Japan.)
Ryokans are a step up from hostels but nowhere near as expensive as Western hotel brands. They are traditional Japanese inns with tatami-matted rooms and communal bathrooms. Here, you'll meet other Japanese travelers and get a real dose of culture that you can't find at the Best Western.
Best of all: there's one for every budget!
You Can Visit Japan on a Budget
Japan isn't Vietnam: you can't bring $1,500 and live like a king for a month. But that doesn't mean you should skip it. Japan isn't inherently a luxury destination, and you can visit Japan on a budget.
By skipping western-style hotels, taking the train, and eating like a student (no white table cloths), you'll experience the glory of Japan without breaking the bank.
Don't forget to bookmark our site to never miss our latest posts!