Chances are you've got a shortage on counter space, right? And anyone could almost certainly bet that it's because you own any number of kitchen gadgets that sounded like a good idea are the time but have proven to either be too cumbersome to use, take up too much time they promised they very well wouldn't, or because despite their claims to convenience, you haven't got a recipe in sight to use them with!
5 Healthy Recipes
Search no more. Here we've listed five healthy recipes that prove you most certainly didn't waste your hard earned money, and you can stay healthy while enjoying all the benefits of set-it-and-forget appliances!
Rice Cooker Vegetable Frittata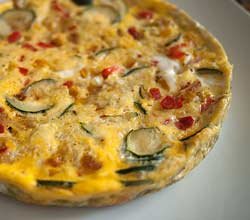 Did you think that rice cooker you bought was only good for cooking rice to perfection? Think again! Turns out, you can use your rice cooker to cook anything from veggies to meat, and in a mere fraction of the time it would take with something like a slow cooker! Just saute up a handful of veggies you enjoy, crack an egg or two, and in no time at all you'll have a fritatta sitting ready-to-eat in your rice cooker!
Try it here http://justbento.com/handbook/recipe-collection-mains/rice-cooker-frittata-summer-vegetables
Rice Cooker Chocolate Cake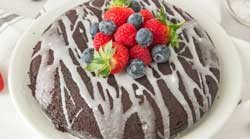 You caught us; the rice cooker might actually be our favorite, but who can argue when we're here to prove that not only can you enjoy breakfast in your rice cooker, but dessert? This chocolate cake comes with a double-whammy of deliciousness – it's vegan! So, next time you're holding a dinner party and need a fluffy, moist, homemade baker's treat for all attending in a snap, throw this chocolate-cake in the rice cooker, set it, and forget it until it's melt-in-your-mouth ready!
Try it here https://geniuskitchen.com/recipe/rice-cooker-chocolate-cake-395536
Air Fryer Garlic-Parm Chicken Wings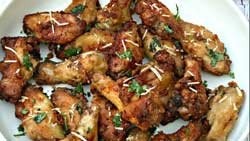 Everyone loves fried food, right? It's comforting and, on top of being precisely what your body craves, absolutely delicious. You didn't buy that air fryer so that you could go back to eating fried foods, for sure, but why not throw back to the good old days with this scrumptious breaded recipe? With your air fryer on the job, it'll even remain healthy while bringing out all that crispiness you crave!
Try it here https://www.shape.com/healthy-eating/cooking-ideas/healthy-air-fryer-recipes-less-fat-oil
Slow Cooker Pot Roast
Imagine – you're at work all day, working on your tenth cup of coffee just to get yourself through the last hour, you've got to drive all the way home and worry about what you're going to bother to prepare before you head to bed, but there's a twist: you have a slow cooker, and as you pull into your driveway you remember you put that roast on to slow-simmer for eight long, wonderful hours, covered in garlic, rosemary and thyme. It's totally going to be worth it and, with how simple it all is, even healthy to boot!
Set-it-and-forget-it next time, here https://dinnerthendessert.com/ultimate-slow-cooker-pot-roast/
Healthy Green Juice Recipe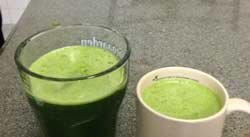 With all these cool kitchen gadgets you've got every meal under the sun covered, but how about something cool, refreshing, and tremendously healthy to sip on after an easy day's work? Next time you're at the supermarket, grab yourself a bunch of colorful veggies and get to using that juicer that's been sitting on your counter for weeks!
Start out with this super healthy greens recipe here https://www.allrecipes.com/recipe/230642/healthy-green-juice/