The Galaxy is beautiful and fascinating and if you want a glimpse of it inside your home, then this Galaxy Lamps' Galaxy Projector is by far your best shot. Why?
Smart App Integration
This is the game changer that makes the Galaxy Lamps' Galaxy Projector stand out from the rest. It can be used with Alexa or Google Assistant. Meaning you can access all the controls from your smart device as long as they're linked through the app. It also implies that it's voice command-activated for those moments you literally don't want to raise a finger.
The user experience has just been made a complete breeze; you have tens of options to pick from and in the most convenient ways possible.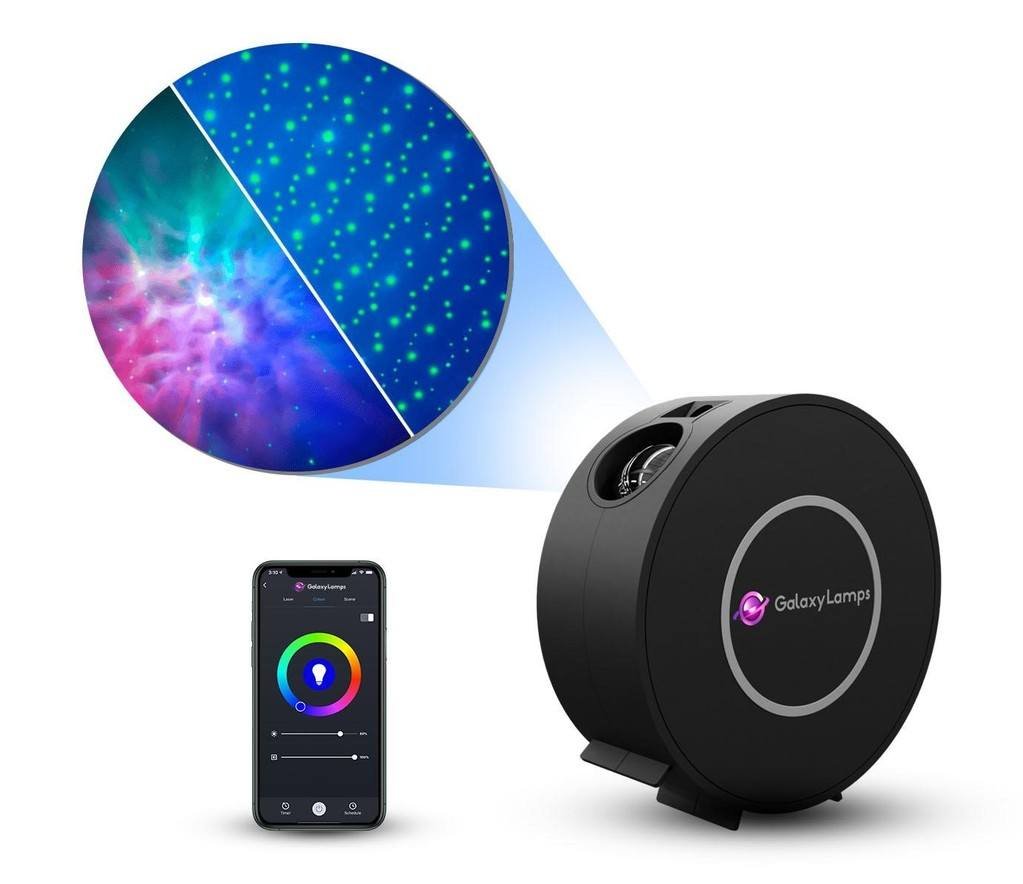 What Can You Control Through The App?
Everything.
Select Your Stars
You get to pick from the thousands of stars and thousands of colours of the RGB spectrum. You have the possibility to adjust the brightness of the laser for best visual experience of the milky way and the nebula from the coziness of your home. You can have a home planetarium just for you and your family.
Get More Adventure
There's an infinite nebula background to choose from and some bonus cloud-like ocean waves that silently float. Plus you can change color to suit your moment, whether you're trying to sooth your little ones, have a romantic evening, a party or simply a chilled moment of reflection. Whatever you need, this projector will provide. The bedtime stories will get more dramatic with these light effects.
A perfect sleeping aid
Another thing that makes this Galaxy Projector stand out is the ability to calm your spirit down, and allow your mind to drift away. It has multiple brightness settings that allow you to have just the right amount of light to soothe and relax and make you feel like you're gently drifting into the calmest night ever. This is perfect for kids as well as adults. It's the absolute rest enabler.
Has a 360 rotating dynamic projection with the option of controlling the speed to go with your mood.
Automated Control Timer and Scheduler
This is great when you just need help to fall asleep, or when you want to play your own little special lighting effects with your children. Or if you're using it for a party, it will run the show and the possibilities are endless. Not to mention that you can cancel the set schedules or timers whenever you want.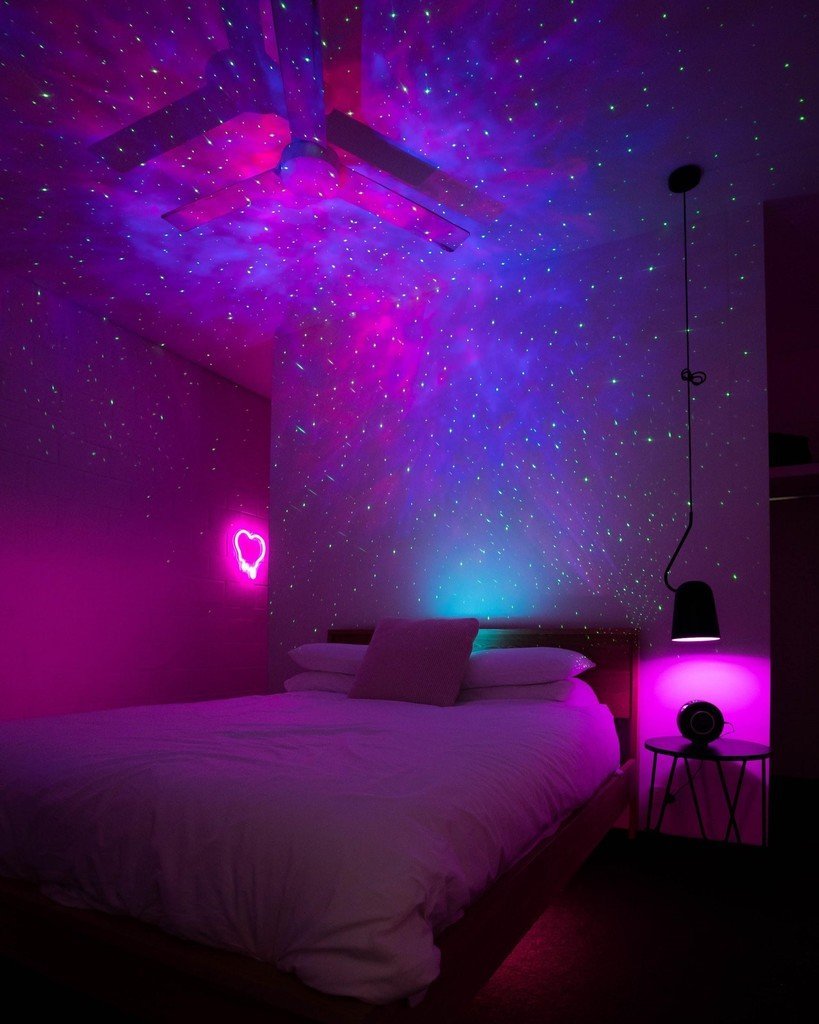 The Best Part
This new advanced Galaxy Projector 2.0 has been designed using very high resolution NASA satellite images. When the stars hit walls or your ceiling; you'll be under the impression that you're looking at the real thing in space thanks to the improved projection quality.
Perfect for
It's great for anyone of any age and makes for a brilliant gift for any occasion. From the little astronaut dreamers, to adults who want to meditate, entertain or just relax, this device's versatility offers endless possibilities.