Fireplaces give you your desired warmth and comfort while adding a unique appeal. That is if you take my advice on the different ways you can spice up your space. Fire glass is a tempered glass made to withstand fire, which comes in different shapes and sizes. They are made in such a way that the heat generated from the fire has little to no effect on them and often used to retain and direct heat within the house. Typically, fireplaces have doors that help to boost the performance and at the same time, improve the quality of heat produced.
Traditionally, fireplaces were without coverings – just an open furnace in your home. Ashes and burnt wood flying in the air like some superheroes. But times have changed. They have become a vital show of your style – adding elegance to your space. Fireplaces now give a modern feel and infuse life to the entertaining areas in the house. You can buy fireplace glass from store by searching fireplace door near me.
Below are a few ways you can and should turn things around in your home or office.
Breathtaking Counter or Table Tops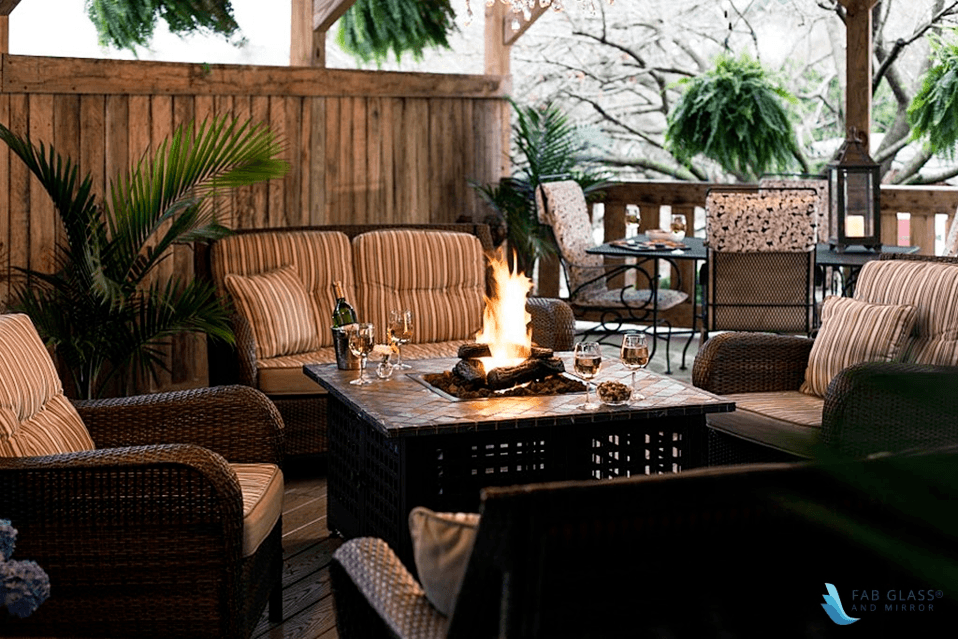 Countertops have gained much popularity in recent times. It is no surprise many homeowners are choosing impressive-looking countertops that are tailored to their tastes. Even more mesmerizing is the beautiful fusion of fire glass in your countertop to give more versatility of style and size. Giving off unique blends of colors and reflections that would wow all visitors. More modern homes are using fire glasses with unique materials to create new designs that are creatively unique and breathtakingly beautiful.
Garden or Landscaping Glass Mulch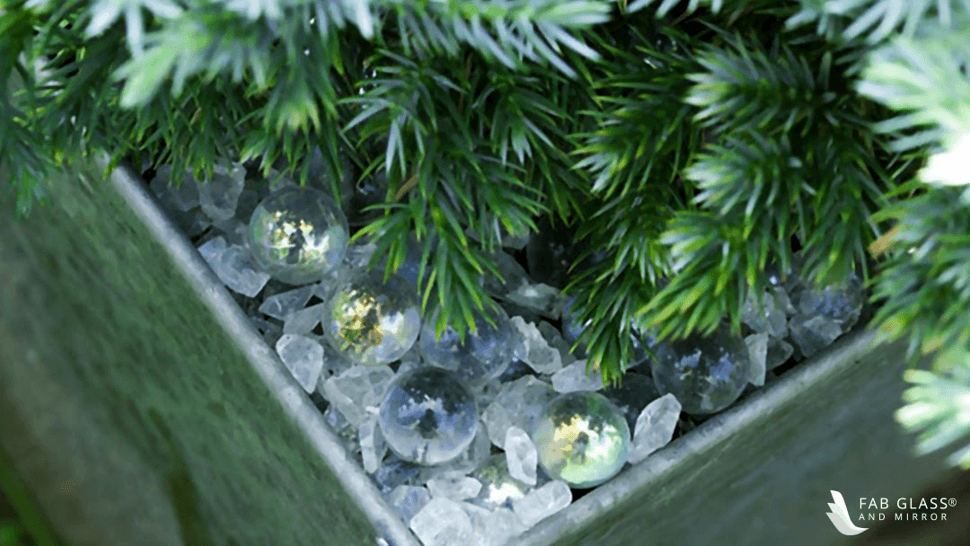 Mulch is one of the most beneficial soil amendments for your garden. While serving as a protective layer spread on top of the soil around your plants to reduce soil erosion and suppress weed growth. But you always have to change mulch, which can be tiring and often exhausting.
Now, you don't have to labor every year trying to replace the mulch. Use fire glass. Fire glass doesn't wear off or lose color like traditional mulch. To top it all, fire glass comes with tumbled edges that will not cut or injure your kids while playing out on the lawn. The safety is minor compared to the stunning landscaping designs you're able to create using fire glass.
Indoor or Outdoor Gas Fire Pit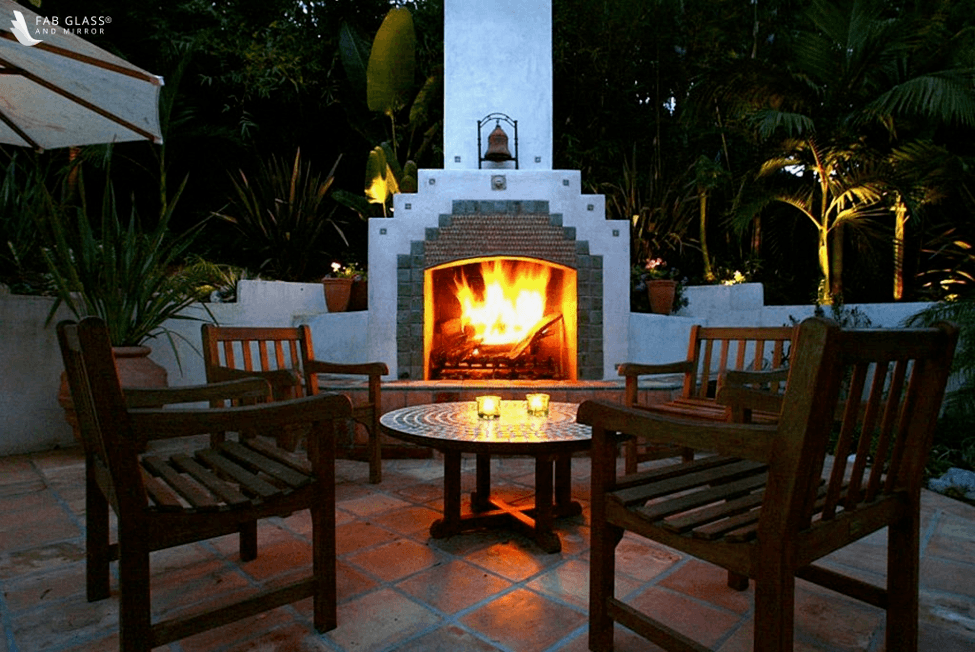 Now is the time to show your artistry if you have an artistic mind by designing the best outdoor glass fire pit. Perhaps you already have a fire pit table, make sure you use the shapes in the design to contrast your flame design. Aside from that, fire glass will transform your fire pit, giving it a modern appeal. Mainly when used to replace logs and cinders in your fire pit.
Create Colorful Stepping Stones and Pavers
Choosing the right type of paver can be daunting, especially with the different types of pavers available in the market today. But with fire glass, you can never go wrong. However, details you must consider are the shape, pattern, and design to be used.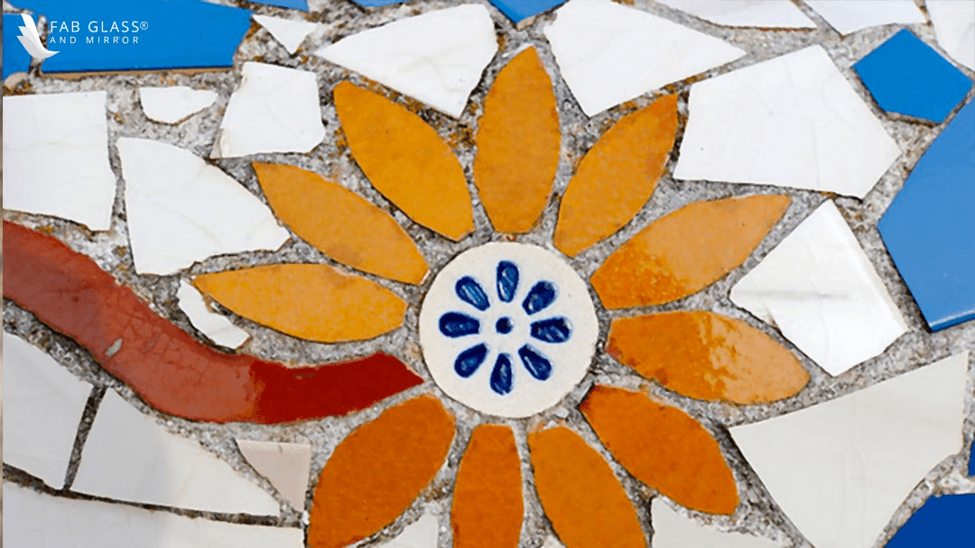 Using fire glass in your stepping stones adds sparkles and creates beautiful ascents for your yard. There is no limit to what you can do with fire glass. So explore away.
Dazzle with Potted Plants and Flowers
Flowers are a beauty to behold. Mainly when used with fire glass. Flower arrangements bring color and style to the home, especially the festive seasons. However, you must take note only to use flowers and plants with vibrant colors. Fire glass around your flowers and plants will prevent weeds from popping up and disturbing the growth of your plants. While using fire glass on the top of your plants will help deflect the rays of the sun, which is a good thing.
Recreate your Aquarium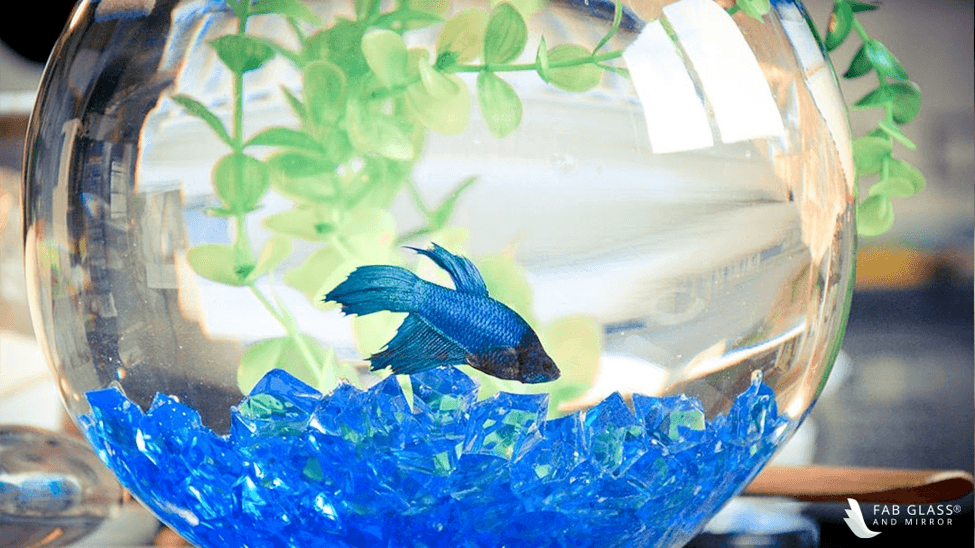 The traditional aquarium is always dull and lacks colors. Now you can give your fishes a taste of color and style with fire glass. Look to nature for inspiration on what colors to introduce into your aquarium. Beautifying your aquarium is not a difficult task and not expensive with the right touches here and there. Just be creative with your fire glass to recreate a form of piranha environment your fishes would love.
Craft Projects with Fire Glass
Fire glasses are not for fireplaces and aquariums alone. There are a million things you could use fire glass for that would jazz up your home. You could start by jazzing up your plain mirror with different fire glass beads. Colors that will fit the general color scheme of your space or suit your style.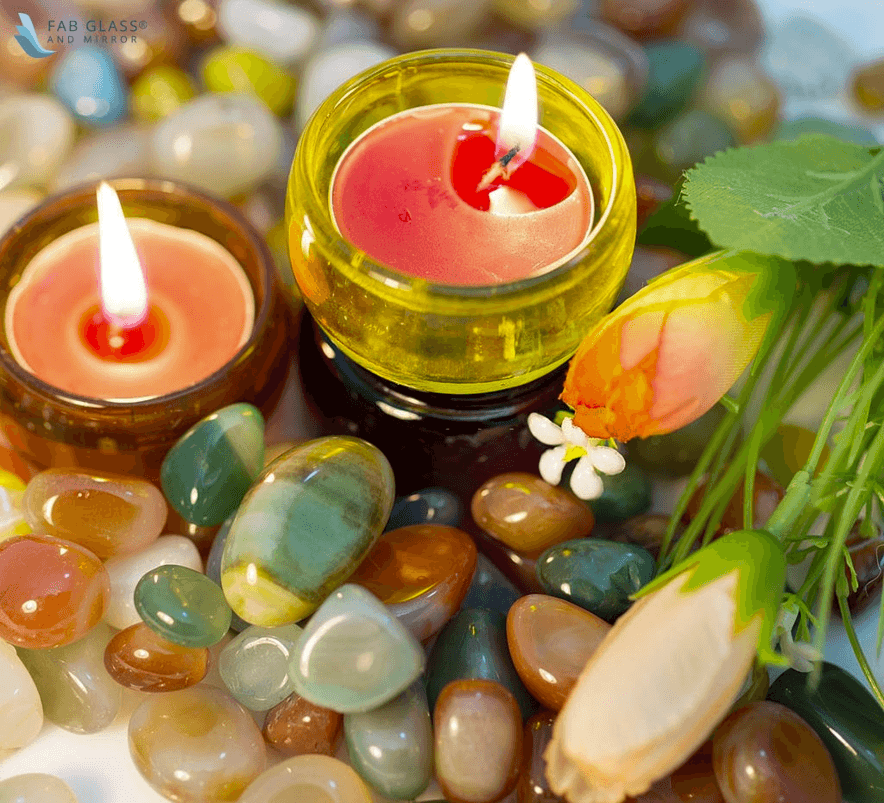 Another idea is to fill a shallow glass bowl with smooth and faceted fire glass beads, after which you put lighted candles among them. This creates a string of beautiful reflected array of lovely colors. An excellent choice if you're looking to rekindle the romance in your life with your spouse. You can do a lot with fire glass once you put your mind to it.
Reusable Event Centerpieces
Who doesn't love elegant table centerpieces? Regardless of whether you're hosting a fancy occasion or looking to jazz up your table at home, fire glass can do no wrong. Sitting in the center, they aid your space to seem more attractive, which often acts as a talking point. An event centerpiece could be anything uncomplicated to something elaborate and breathtaking. The choice is yours, and you can always reuse the fire glass centerpiece after the event. The possibilities are just endless.
As you can see, fire glass can do much more than adorning your fireplaces and beautifying your lawns – they can enhance looks and make a more secure environment as well. However, only you can choose what works best for you and the splendor of your home. Choosing the right fire glass depends on your purpose, and I hope the ideas above have helped in some way.