Seeing the DIY videos on Youtube gives you confidence that you can handle any plumbing job conveniently. You'd think you can repair your leaking taps, blocked toilets, or overflowing drains. But it's always not easy as it seems and can lead to severe disasters.
You might save some bucks in the beginning by not hiring a licensed plumber, but surely, it'll cost you more when you goof up. If the plumbing fails, it can cause damage to your house.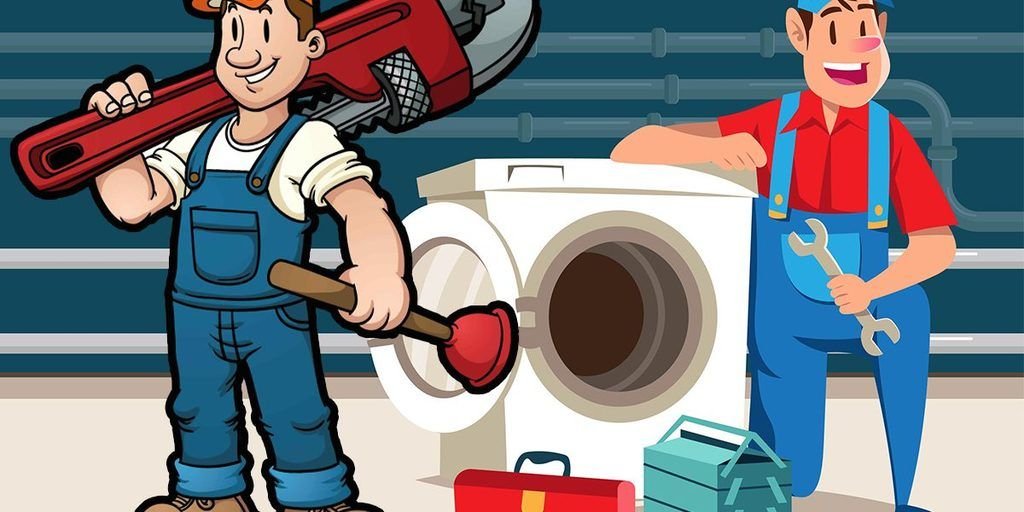 What Does A Licensed Plumber Do?
Plumbers install, repair, and maintain pipes, fixtures used for water distribution and drainage. Their task is to locate the right place for the installation of water connections and fixtures. For this, they study your home or building to prepare a layout of plumbing systems. They know how to detect any malfunctions and repair them as per the standards.
The licensed plumbers can install and repair your kitchen sinks, water heaters, commode, water softeners, and other equipment that involve gas or water consumption. They can also help you select the best materials in your budget. As experts, they know the safety standards and work accordingly. Once the job is done, they inspect to ensure that it's done correctly. If you need any help later, they will assist you.
What Are The Requirements Of Getting A License?
Plumbers who possess a license are those who have completed their course and required training. Apprenticeship is a crucial part of getting a license where professionals have to spend months in apprenticeship programs to learn necessary skills and gain industry experience. They should have good problem-solving skills and aptitude in math, mechanics, and manual dexterity.
A license is issued only when they pass the plumbing contractor exam as well as complete the apprenticeship. They will need to register themselves and clear the background checks. They are also required to submit proof of commercial liability insurance to the state board.
Below are some reasons why you should consider hiring a licensed plumber.
Reasons For Hiring A Licensed Plumber
Professional Training
Licensed plumbers are skilled, trained, and have years of experience in their field of work. This allows them to understand the problem through a detailed diagnosis and come up with the right solution.
If you hire a licensed plumber, you can be assured they can handle all kinds of plumbing work and take care of everything from installation to repairs and maintenance.
Right Plumbing Tools And Supplies
Tools play an essential role in assuring the work is done efficiently. A licensed plumber will have all the latest tools and equipment required for the job. A plumber knows how to use plumbing tools correctly.
With the help of the right tools, they can perform any plumbing task. Besides, if you hire a plumber, it will save you from the headache of buying those tools. You will not have to learn to use them.
Familiarity with Building Codes
Plumbing is not limited to fixing your leaking taps and is much more technical. Plumbing systems incorporate toxic gases and water. Plumbing codes need to be followed to ensure that the plumbing is done safely. Licensed plumbers get training to work according to these codes.
If you hire an unlicensed plumber, they will probably end up doing the job without taking care of these safety codes. It can result in bigger problems later on, not only damaging your property but also putting you at risk. Your plumbing system should follow all the regulations to keep your home safe.
Insurance
A licensed plumber will have full insurance to cover any potential damages and injuries during the work. If you hire a licensed plumber and sustain any injuries on the job site, you will not be liable for those injuries. The insurance will compensate for any injuries. The plumber's license will also protect you if your plumber damages your house.
Guarantee of Work
Hiring licensed plumbers will ensure you good quality work. They are professional in their approach and know-how to deliver their job. In case you have any problems, you can ask them to inspect, and they will quickly repair the problem. The guarantee of work keeps you stress-free and saves you a lot of money. You can't get such a work guarantee from an unlicensed plumber. Even unlike the licensed plumbers, you can't hold them accountable for any faulty plumbing.
Hiring an unlicensed plumber carries several risks. So, you must ensure that you check the plumber's license before hiring him. It's necessary to see if they are bonded or not. This will help you get compensation if they have not fulfilled their job carefully and caused damage to your home or building. All these things will ensure a better service and save you from fraud, property damage, and inferior work quality.