Do you want a perfectly manicured yard that will make your neighbors green with envy and do a double-take every time they step outside?
Has your rickety old trimmer finally kicked the bucket for good?
Perhaps you've moved into a new home and want to get your homeownership off to a good start with the best weed eater out there?
Regardless of why you're here, if you're looking for the best weed eater to buy, you've come to the right place!
With years of personal and professional experience in lawn maintenance, I've put in hours of testing over the years and have tried out virtually every brand, type, and model of best weed trimmer ever made in order to provide the most comprehensive and unbiased weed eater reviews around.
While there are dozens of different models all vying for your hard-earned buck, you're about to discover the absolute best weed eaters on the market today, plus a whole lot more. Enjoy!
What is a Weed Eater/String Trimmer/Weed Wacker?
Also called a weed wacker or string trimmer by some, the weed eater was originally invented by George Ballas in the 1970s as an effortless way to trim weeds along driveways, sidewalks, the sides of houses, and in places lawn mowers simply can't reach.
Over the years, weed eaters have evolved into a number of different types, styles, and brands designed to fulfill the needs of every homeowner.
George Ballas showed off in 1975 the original Weed Eater, a popcorn can rigged up with some wires.

As any other multi-purpose tool for gardening of either personal property or working heavy-duty in the fields, string trimmers have their safety guidelines, which you should follow for the most productive and harmless experience.
Reasons to Buy the Best Weed Eater/String Trimmer/Weed Wacker
If you've ever tried edging your driveway or sidewalk with a lawnmower, then you know how frustrating it can be.
With this in mind, let's review some of the top reasons you can benefit from a quality weed eater today.
1. Effortless Edging – Any quality weed eater can easily be inverted to effortlessly edge driveways, sidewalks, garden beds, and anything else for a perfectly manicured look.

2. Ability to Cut Thick Weeds and Brush – With a top-notch weed eater, you can tackle almost any cutting and trimming task, including clearing a variety of brush and trimming the thickest of thickets.

3. Lightweight and Easy to Use – Most popular and well-liked weed eaters are designed to be as lightweight and easy to use as possible, so anyone from a retiree to a soccer mom can use them.

4. Budget-Friendly – Commercial and professional-grade weed eaters may set you back a few hundred dollars, but there are some downright awesome weed eaters out there designed for residential use that cost as little as a night out at the movies.

5. Cut Yardwork in Half – With the ability to quickly and efficiently cut through nearly anything, a quality weed eater can seriously reduce time spent laboring in the yard, which you'll surely appreciate on a hot summer day.
What's the Difference Between a Weed Eater and a Lawn Mower?
Lawn mowers and weed eaters are both important lawn care tools, but there are a number of differences between them.
Lawn mowers are big and heavy lawn-cutting devices with large blades and four wheels, allowing them to be pushed or driven back and forth across your yard to trim the grass to your desired level.
While essential lawn care tools, lawn mowers lack the ability to cut weeds and trim grass along driveways, sidewalks, and in tight spots.
Weed eaters, on the other hand, are not only much more lightweight and portable, but they're specifically designed to brilliantly prune the edges of your lawn where lawn mowers simply can't reach.
If your yard needs a little trim around the edges and could use a little weed eater love, this guide and the expert weed eater reviews contained within will help you find the absolute best weed eater for your needs.
Types of Weed Eaters
Cordless Weed Eaters/Trimmers:
Cordless weed eaters are one of the most portable and easy to use types of weed eater on the market today.
In addition to providing cord-free mobility and the ability to be used without the need for spending money on gas, breathing in fumes, and pull starting like traditional gasoline models, these environmentally-friendly weed eaters perform reasonably well in the tall stuff and often have run times of at least 30 minutes before needing to be recharged.
Unfortunately, some models can take hours to recharge and are noticeably heavier than corded weed eaters, making them more suitable for smaller yards and applications.
Electric Weed Eaters/Trimmers: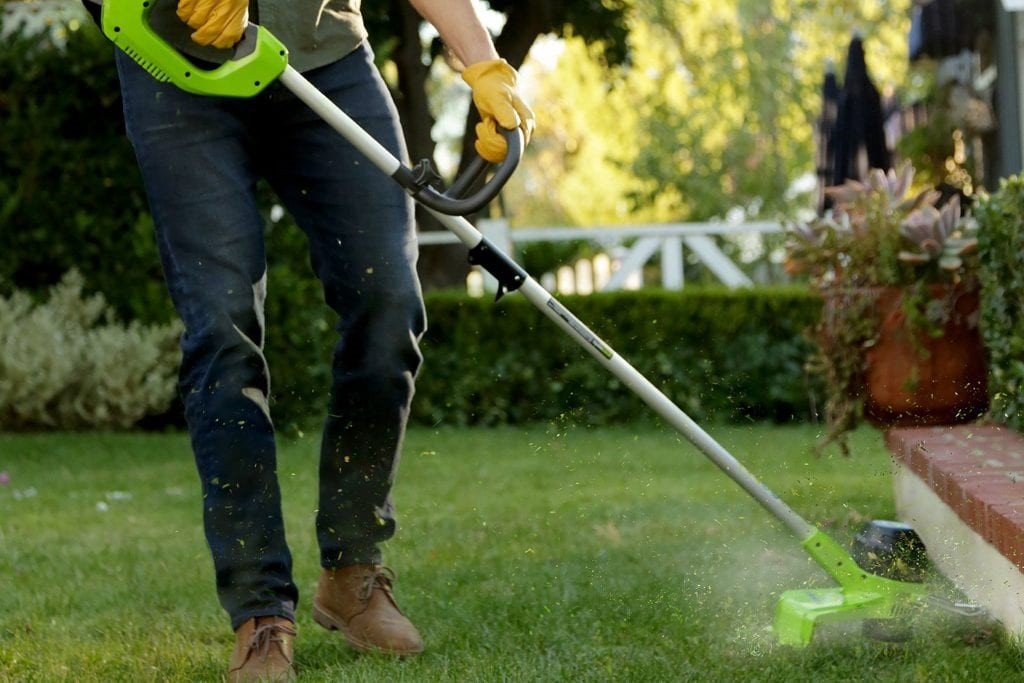 These types of weed eaters are extremely lightweight and easy to use. Although they are just as capable of trimming thick weeds and brush as many of the gas powered trimmers for sale, electric weed eaters typically lack the power provided by their gas counterparts.
That being said, they're the least expensive and most lightweight type of weed eaters available, which makes them a great option for many homeowners.
Gas-Powered Weed Eaters/Trimmers:
When most people think of weed eaters, they usually envision gas powered models capable of chewing through the toughest of weeds with ease.
As the most powerful type of weed eaters available, gas-powered weed eaters are ideal for large yards and can tackle the toughest of trimming jobs.
However, they're often heavier, louder, and more expensive than other types of weed eaters mentioned in weed eater reviews.
Nonetheless, if you have a large yard or need to tackle some serious brush, a gas-powered trimmer may be the perfect type of weed eater for you.
Battery Powered Weed Eaters/Trimmers:
If you like the idea of owning an eco-friendly weed eater and need to trim hard-to-reach places a corded electric trimmer simply can't get to, then a battery powered model may be right up your alley.
Powered by rechargeable batteries, these popular weed eaters can be carried and used anywhere in your yard without having to worry about messing with cords and extension cords.
Unfortunately, most battery powered weed eaters only have run times of two to three hours before needing recharged, which can take several hours.
Therefore, if you opt for one of these versatile trimmers, you may want to consider purchasing an extra battery or two as well.
4-Cycle String Trimmers:
While similar two-cycle gas-powered string trimmers, there are several differences between two and four-cycle models. For instance, 4-cycle string trimmers are easier to start, don't require the mixing of oil and gas, and emit less pollution.
On the downside, they're also heavier than the majority of 2-cycle weed eaters, requiring a little extra effort to use.
So, if you have a large yard, nice budget, and the ability to handle a serious piece of lawn care machinery, then you can't go wrong by choosing the best 4 stroke weed eater as your lawn care weapon of choice.
Commercial Weed Eaters/Trimmers:
Commercial weed eaters and trimmers are larger, heavier, and more powerful than residential gas and electric weed eaters, making them ideal for cutting large areas of thick grass and dense brush.
Also referred to as brush cutters by some, these large weed eaters typically require two hands to successfully operate, and the best commercial weed eater may even come equipped with a harness to help user's support the added weight of the machine.
Commercial trimmers are also usually constructed with a metal blade instead of the standard monofilament line found in the other types of weed eaters mentioned thus far, allowing them to cut through heavier brush.
Corded String Trimmers:
At the other end of the spectrum, corded string trimmers are extremely lightweight and easy to use. While they can be easily carried and used by men and women of all ages, the fact that they're corded severely limits their range.
Most corded string trimmers have a maximum cord length of 100 feet, but an extension cord can be used for greater operating range.
Although corded string trimmers are lightweight and relatively simple to use, the need for a cord or extension cord can be a hassle for some, so you should take this into consideration when shopping for the best weed eater for you.
How to Use a Weed Wacker
If you're looking for the best string trimmer and have never used a weed eater or weed wacker before, you'll likely be surprised at just how easy it is.
In fact, the following steps will show you exactly how to use one of these essential lawn care tools, so you'll be ready to trim your yard like a pro right out of the gate, regardless of which type you choose:
Step 1

A weed eater can cause flying debris and injuries can occur from coming into contact with its rapidly spinning monofilament string, so you should wear protective clothing including eye protection, long pants, and proper closed-toe shoes.
By taking these protective measures and only working with the best weed wackers, you'll greatly increase your safety when operating any of these lawn care tools.
Step 2

Since corded electric and battery powered weed eaters typically only require pressing an on/off switch, you can skip the next two steps if using one of these models.
If you opt for a gas powered model, however, you should first place the weed eater flat on the ground and press the primer bulb located on the rear of the motor five to six times.
Then, locate the choke lever and set it to full choke before pulling in the throttle trigger.
Step 3

While pressing the throttle trigger, quickly pull the starter cord outward and allow the weed eater to pull it back in. Repeat the process until the motor sputters in an effort to start.
At this point, you should move the choke lever to half-choke and pull the starter cord again until you hear the motor start up.
Step 4

After starting the weed eater, locate the grip in front of the motor and grasp it in your dominant hand.
Then, place your index finger over the throttle trigger and place your other hand on the secondary assist handle.
Step 5

Now, let out the cutting line by gently tapping the trimmer's rotating head on the ground while the motor is running at full throttle.
It's important not to let too much line out as this can cause injury. The line should go out no further than the debris shield attached to the trimmer head.
Step 6

With the weed eater running and the proper amount of line out and ready to cut, hold the trimmer out in front of you so that the rotating head is level to the ground and sweep it across from left to right in a fanning motion.
The end of the line is what does the cutting, so you should never place the head of the weed eater directly against the cutting surface. When edging around your driveway or sidewalk, simply hold the trimmer on its side for a clean edge a professional landscaper would be proud of.
Step 7

When done, turn the weed eater off simply by pressing the on/off lever to the off position. This will turn the motor off and allow the head to stop rotating.
Tips and Warnings
Since no two weed eaters are exactly the same, it's important to read the owner's manual in order to become familiar with all of your weed eater's parts prior to operating it.

Some people are visual learners, so here's a great video that clearly shows how to correctly operate a weed eater. It also provides a few other gems of weed eater info.
Things to Consider When Choosing the Best Weed Wacker for Your Needs
Whether you want the best rated weed eater ever made or simply the best option for a small yard and limited budget, there are a ton of weed eaters on the market today and even more weed eater reviews trying to steer you in one direction or another.
While any weed eater is better than none, there are some questions to ask yourself in order to avoid a hasty purchase and disappointment in the end, including:
How big is your yard?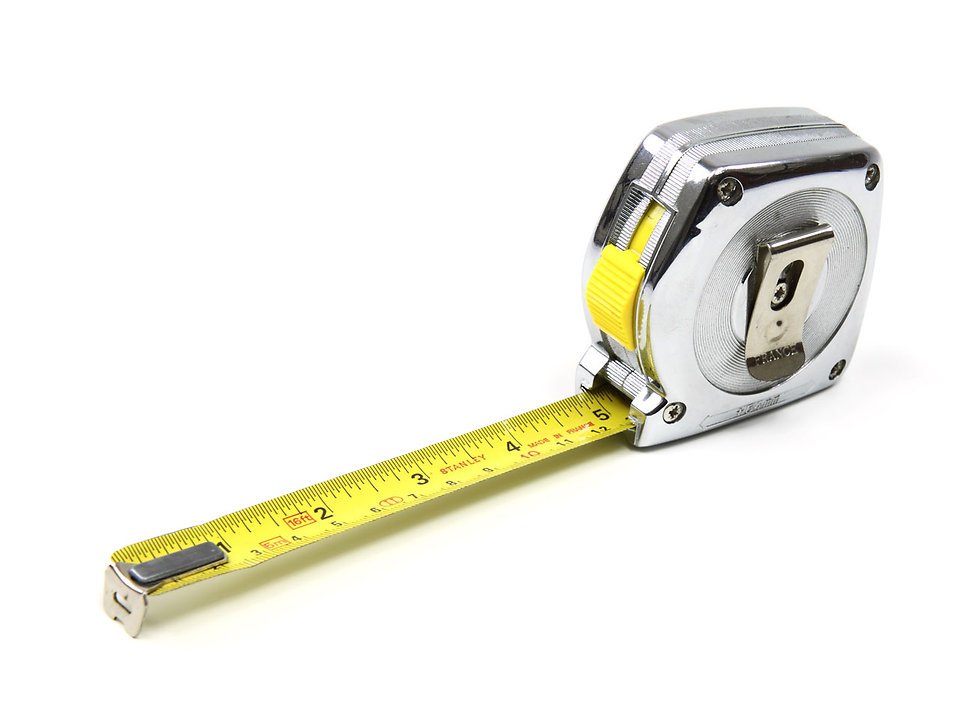 The size of your yard should be one of the biggest factors when deciding on the best weed eater for you and your lawn.
Gas powered weed eaters have plenty of power and aren't bound by a cord, making them a great option for homeowners with large yards.
Meanwhile, corded electric models are less mobile and ideal for smaller yards.
As far as gas powered weed eaters go, 25-30cc models are great for normal weed trimming, but larger models with 30-40cc motors are better for more challenging yards and applications.
What type of power source would you prefer?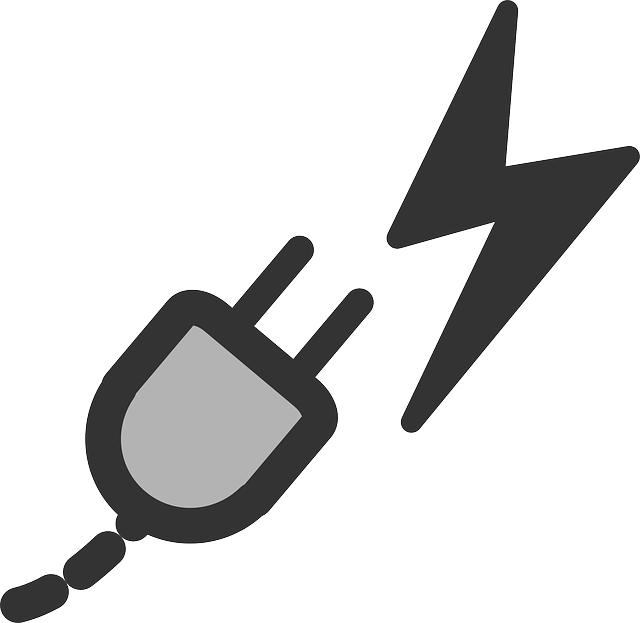 When reading through weed eater reviews and sorting through top rated weed eaters, you need to decide between gas, electric, and battery powered models.
Gas powered weed eaters are usually the most powerful and are designed for a variety of heavy duty uses and people who need to move around freely without the need for an extension cord.
Corded electric weed eaters are great because you don't have to purchase gasoline or worry about charging up batteries, but you have to deal with bothersome cords and can only reach as far as your extension cord will let you.
Battery powered weed eaters also run on electricity and are usually smaller and less powerful than other types of weed eaters.
How much do you want to spend?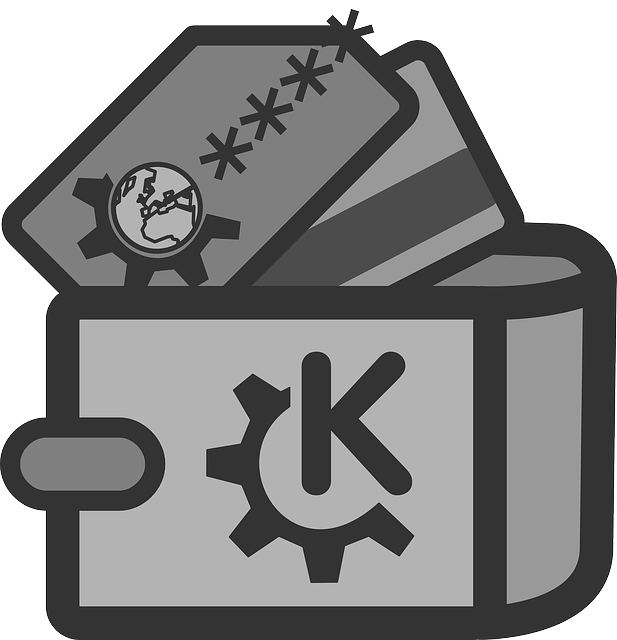 Weed eaters come in all sizes and prices. Some smaller battery powered models can be purchased for under $80, while larger professional-grade weed eaters can cost upwards of $200 or more.
Although it's possible to find big, powerful, and versatile gas trimmers at a nice price, as is the case with just about everything else, you usually get what you pay for.
What brand of weed eater would you like to own?
Today, there are literally dozens of different lawn mower and weed eater brands.
However, all brands are definitely no created equal. Some of the top brands in the business include Black & Decker, Greenworks, Husqvarna, and Hitachi.
Sure, you may find a quality weed eater from another manufacturer, but you can't go wrong with one of these popular brands.
Is there a warranty or money back guarantee?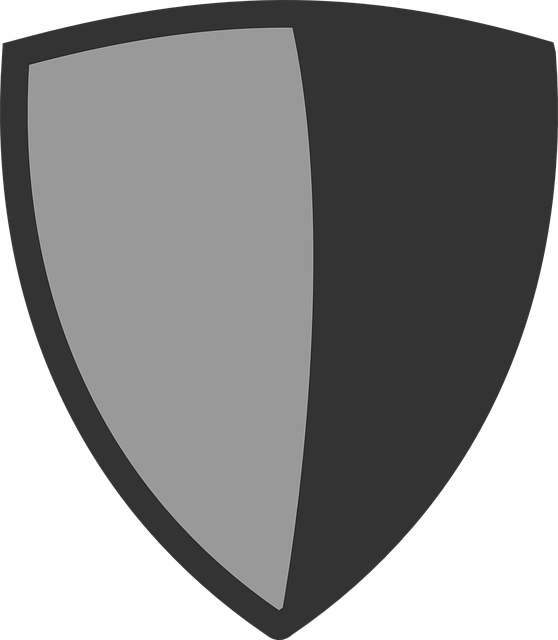 Similar to lawn mowers, TVs, refrigerators, and other large items, most weed eaters are backed by a warranty or money back guarantee.
Since weed eaters are machines and even the best machines break down from time to time, the warranty of a weed eater should be nearly as important as its cutting ability.
Tips on How to Maintain Your Trimmer
Most quality weed eaters are durable and made to last for years, but a little maintenance now and then will add years to your weed eater's life.
Since you're here for solid, actionable advice, here's the rundown on proper weed eater maintenance, so you can keep your new weed eater running smooth and trouble-free for years to come.
Turn it off – It may seem like common sense, but it's important to turn your weed eater off before performing maintenance on it. It's also a wise idea to empty the gas tank and disconnect the spark plug.
Clean it up – Every trimmer should be cleaned from time to time. To do so, simply brush off any debris and wipe it down with a simple water and dish soap mixture.
Check the string – You don't need to replace the string every time you use a weed eater, but you should always check it prior to using it. Although most weed eater brands require frequent string replacement, how often you'll need to replace the string will largely depend on its usage. When replacing weed eater line, simply remove the disk, discard any remaining line, and re-string it. New string or line can easily be found in any hardware or big box store.
Clean the sparkplug – The spark plug may need to be cleaned every three to four months. It's a relatively simple process, but you should refer to the owner's manual for detailed instructions on how and when to clean or replace it.
Clean the air filter – You should check the air filter before each use and clean it as needed. To do so, locate the air filter, remove it, and simply clean it with soap and water. If you have a gas trimmer, you should also add a few drops of oil to the foam filter to allow it to soak up and filter as many dirt particles as possible.
Safely store it – The fuel tank should be emptied prior to storing your weed eater in a dry place. Before putting it away, you may also want to check the wheels and screws and tighten them if needed.
By following these maintenance and safety tips you'll help keep yourself safe and your new weed eater running in tip-top shape to enjoy for years to come. Although the manual is written for an Echo product, the basic knowledge and tips apply to all string trimmers.
How to String Your Weed Wacker
Changing the string or line in your weed wacker's cutting head is standard maintenance and the process is rather similar for most models.

First, make sure to disconnect your weed eater from its power source. For electric and battery powered weed wackers, all you have to do is unplug the cord or remove the battery. For a gas powered weed eater, you must remove the spark plug or its boot.
Then, turn the weed eater over on a flat surface. The cutting should be facing upward. This will allow you to see and unscrew the string hub cover to access the spool. Some covers also have tabs that must be pressed while unscrewing.

After removing the cover, remove the spool inside the hub as well and toss out any remaining line left on the spool. Then, clean the hub, hub cover, and spool.
Next, you'll need to cut new line for the hub of your weed eater. Most single string hubs require up to 25 feet of line, while split string hubs usually require less. You should refer to your owner's manual to for instruction specific to your weed eater.

With the new monofilament line cut, insert it into the hub and follow the arrow to wind it in the right direction. It's important to evenly wind the line and avoid any overlaps. You want to avoid winding the line too tight or loose, but a little practice is all it takes to get right.
When wound, tuck the ends of the line into spool's tabs with at least six inches of line coming out of the tabs. Then, feed the line through the dedicated holes on the side of the hub and insert the new spool of line.
Finally, put the hub cover back on and yank on the trailing strings to loosen them from the hub tabs. Now, all you have to do is re-connect the power source and get ready for some trimming action!
---
Best Weed Eater Brands
Weed eaters have become increasingly popular as people across the nation are tossing out their old manual trimmers and enjoying the effortless cutting power of today's powerful, portable, and affordable string trimmers. Unfortunately, while there are dozens of brands making weed eaters today, only a handful of companies are actually doing a great job. According to many homeowners, the top three brands are:
Black & Decker is arguably the most reputable name in the lawn and garden world, so it should come as no surprise that the renowned company is also one of the leading manufacturers of corded and cordless electric string trimmers. Famous for their zero emissions, Black & Decker weed eaters are incredibly eco-friendly, but they're also equipped with unique features that help make lawn care a breeze. Perfect for on-the-go, environmentally conscious homeowners with average size yards, Black & Decker products are some of the most popular in the world today.
Like Black & Decker, Greenworks has made a name for itself by making top-quality electric lawn care tools. Powered by electricity, the company's weed eaters are eco-friendly and easy to use, making them increasingly popular for today's busy, earth-conscious individuals. Greenworks is also known for its innovation and creating lawn care tools with cutting-edge features. If you're mindful of our impact on the environment and want a portable, affordable, and more than capable weed eater, Greenworks can't be beat
Hitachi is well-known for making quality electronic products, but the popular Japanese brand makes some of the best weed eaters and lawn care equipment as well. The company's powerful gas string trimmers are capable of tackling the tallest and thickest of weeds while minimizing vibrations. Considered by many as making the best and most affordable two-stroke weed eaters on the market, it's hard to go wrong with Hitachi when shopping for the best weed eater available today.
---
Top Rated 10 Best Weed Eater Reviews For The Money — Our Top Picks!
Black & Decker LST136W
Pros
• Portable and lightweight
• Adjustable power settings
• Automatic feed spool
• Very versatile and durable
Cons
• Limited battery life
• Not made for thick brush or heavy-duty work
Overview:
As one of the most revered names in the lawn care industry, Black & Decker is well-known for making quality affordable products that last for years.
The company's hugely popular LST136W definitely adheres to this formula.
The cordless electric trimmer is extremely portable and lightweight, yet its 40V MAX lithium battery power system manages to provide the right amount of power to tackle a variety of residential trimming tasks.
With variable cutting speeds, an automatic feed spool, adjustable shaft, and a number of other unique design features as well, it's easy to see why the Black & Decker LST13W is one of the most popular weed eaters around.
Product Details:
Cutting Swath – 13 inches
Weight – 7.9 pounds
Engine Size – 40V electric battery-powered motor
Cordless electric weed eaters will always be less powerful than gas powered models, but the dual 40-volt MAX lithium batteries of the Black & Decker LST136W allow the lightweight trimmer to remain at a steady RPM and flawlessly trim most weeds with ease.
The batteries may only last up to 45 minutes, but they can be fully recharged in less than an hour.
Plus, most jobs requiring a weed eater, such as edging or trimming around flower beds, can typically be done in record time with the nimble and powerful trimmer.
The LST136W is also designed with an auto-feed spool feature, adjustable shaft, swivel handle, and a number of other unique features that make it stand out from the pack.
However, while it may be suitable for most users, the incredibly popular Black & Decker weed eater may not be powerful enough for people with extra-large yards.
Thankfully, the speed settings are adjustable, allowing you to cut an array of brush or prolong battery life when needed.
Conclusion
The Black & Decker LST136W is affordably priced and built to perform, making it one of the most popular weed eaters on the market today.
Although it's powered by batteries and lacks the brute power of a gas model, the adjustable power settings feature allows you to optimize battery life or enjoy a boost of power whenever you want.
With an automatic feed spool as well, it's a super simple model any weed eating newbie can pick up and begin using with ease.
Core CGT400 CGTSD
Suited for: Personal and light commercial use
Pros
Extended battery life
Lightweight and well-balanced
Powerful motors for increased performance
Environmentally-friendly
Extra-wide cutting swath
Two and five-year warranties available
Cons
Three-hour charge time
Not ideal for heavy-duty jobs
More expensive than other battery power models
Have you ever asked yourself, "what is the best weed eater for commercial use?" If so, the CORE CGT400 may be for you!
With an extra-long battery life in comparison to other cordless models and powerful trimming abilities, this weed eater is more than capable of making short work of nearly all trimming tasks.
It may be a little more expensive than other cordless weed eaters, but if you're reading these weed eater reviews in search of the best weed eater on the market, the Core CGT400 CGTSD is definitely worth considering. It's one of the only cordless models that can give gas weed eaters a run for their money.
Cutting Swath – 20 inches
Weight – 11 pounds
Engine size – Patented CORE motor provides 25% more power than 25cc gas engines
Review
The Core CGT400 CGTSD is lightweight, reliable, and designed to run just as long as a traditional gas powered trimmer, making it one of the best cordless electric weed eaters around.
In addition to being perfectly balanced for an ultra-comfortable feel, it's equipped with a high-energy Conductor Optimized Rotary Energy motor, high-energy power cell, comfort grip handle, dual-mode speed and torque controls, and more.
Extremely lightweight yet even more powerful than many two-stroke gas powered weed eaters, the Core CGT400 CGTSD can be used for a variety of personal and professional outdoor landscaping tasks.
The lightweight, durable, and virtually maintenance-free trimmer is priced similarly to many top-notch professional gasoline trimmers, but it's just as powerful, eco-friendly, and super easy to use. It's tough to argue with that.
Conclusion
All things considered, the Core CGT400 CGTSD is a great buy for anyone interested in a powerful cordless weed eater that can perform with the best in the business.
The impressive trimmer is lightweight, well-balanced, ultra-quiet, and can easily take care of just about any trimming chore.
With an extended run time and shorter than normal charging time, it's the perfect weed eater for anyone in search of the best.