In our world where every single person is connected digitally, having an internet connection is a must no matter how big or small your business is. With the right internet connection, your business opens to new avenues of growth and penetrates markets, not penetrable otherwise. There are certain must-have features on the business internet. It should offer a reliable connection, right bandwidth for your work volume, and should have an excellent customer service to solve all your concerns.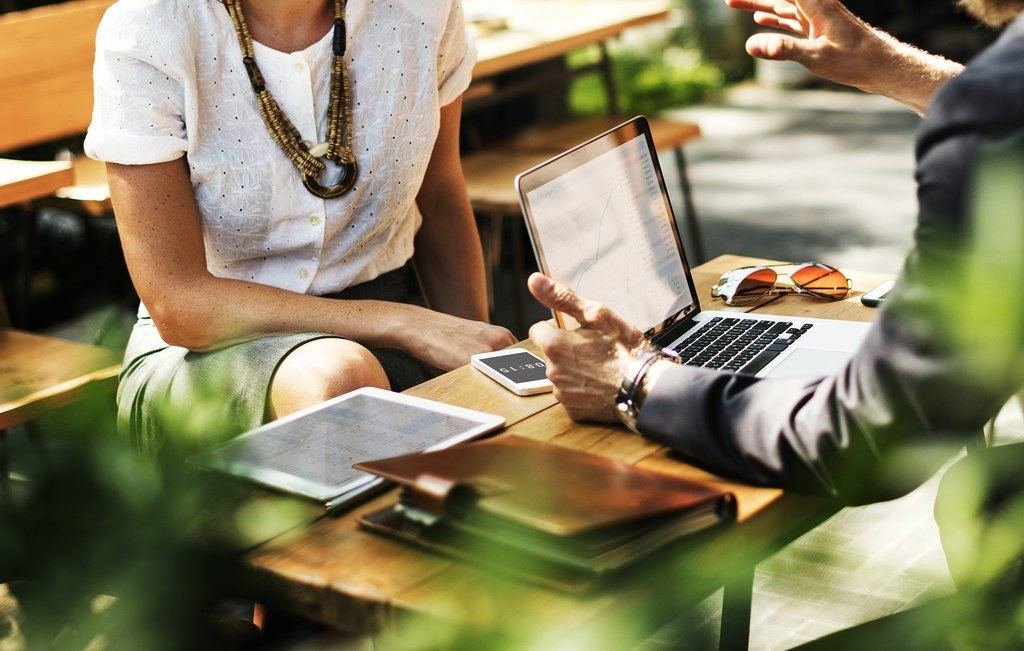 In the United States, there are dozens of Internet service providers to choose from. However, their availability, plans, and discounts vary from area to area. If you are feeling overwhelmed by all the options, not to worry, we are here to make things clear to you.
We came up with a comprehensive guide on all the internet service providers suitable for a small business.
Here's the list:
AT&T
AT&T is one of the biggest broadband providers in the US for home and business. It has services across 41 states. With AT&T, you can easily power your small business with secure high-speed internet and you get 99% reliability in the connection. All the plans have a Static IP. There are amazing discounts for you to avail of if you bundle high-speed internet with a landline. The high-speed internet has a starting price of $50/mo.
For small businesses, Frontier Internet is the best option. You get high-speed internet and it does not require breaking the bank. It guarantees super-symmetric speed powered by fiber throughout the country. All plans are under $250 per month and you don't even have to pay a hefty sum for installation. It is free of cost and most importantly, most plans come with a 3-years price lock guarantee.
Spectrum is another great provider with vast services in the United States. Spectrum serves best to the businesses looking for no-contracts internet service. With high-speed internet, Spectrum offers a cherry on top with its technology upgrades. You get cloud backups up to 100GB and 25 customer email addresses. The plans start from $59.99 and go up to $240 per month.
Comcast is another big fish in the broadband industry of the States and is undeniably reliable. It is most suited for small and medium-sized businesses relying on a constant heavy data broadband connection. You can get download speeds up to 1 Gbps with no installation charges and a 30-day trial period.
With Verizon, you get a combination of best internet speeds, support, and connection reliability for your business. In some areas, it has a DSL connection with speeds up to 25 Mbps but Verizon's fiber plans are hard to beat in areas where it is available.
CenturyLink Business DSL has services across many states in the US and it is relatively cheap as compared to other providers. DSL connections are slow and unreliable but CenturyLink is trying to cope with the needs of businesses. Therefore, CenturyLink fiber is readily spreading. You get download and upload speeds up to 1 Gbps.
All RCN packages are tailored to meet the requirements of small to big businesses. Their exceptional customer service paired with blazing-fast internet speeds are a great option for any business. However, there is one downside. RCN doesn't provide 100% regional broadband coverage.
Cox communications offer many internet plans for small businesses that are tailored with customized email addresses, a security suite, and 24/7 local business support. You can get download speeds up to 1 Gbps with a Static IP address. Most of the plans have a contract.
We'd only recommend Windstream if it is the only option in your area. The major downside to Windstream is that it only provides DSL and cable internet. If your business requires ultra-fast speeds, heavy downloads, and video-conferencing, you'll have problems.
Mediacom
With Mediacom Business Internet, you get innovative equipment to support high-speed internet and voice for any size of business. The basic internet plan starts from $129.95 per month with a 3-year service commitment. With high-speed internet, your big data transfers get quite convenient.
Final Verdict
Before signing up for any plan, make sure you get the right speeds and bandwidth to support your business.