20 Insanely Useful Camping Gadgets
Going on a primitive camping adventure and roughing it with only basic survival gear is fine when you're a growing boy, and you probably still like getting down and dirty in the brush from time to time. But most men appreciate some camping creature comforts and camping chairs when they grow up a little bit (not that we'd ever accuse you of doing that).In fact, for many adult boys, getting a camping list of cool new camping gadgets and gear can almost be as fun and exciting as camping itself!You'd be amazed at the outdoor gear they create to afford convenience in the wilderness these days. A hot shower, fresh espresso, electricity, and a comfy bed…And who doesn't want a bed that hangs from the trees?With these top 20 camping gadgets, you can now enjoy the outdoors and still hold onto your iPhone and other modern luxuries. But, be forewarned: these top 20 camping gadgets and outdoor equipment might make calling an end to your trip impossible.
The 30 Day Lantern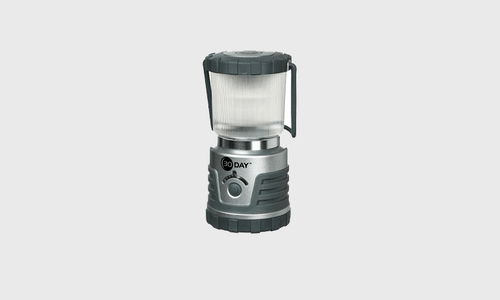 The 30 day lantern from eGear does exactly what it's name implies. It provides up to 30 days of reliable light on a single set of batteries which make it great for extended stays in the wilderness.
This lantern uses three 1.4 watt LEDs that use a fraction of the energy that traditional bulbs use. All you need are 3 D batteries and you're good to go. The bright 300 lumen light can be seen from over 75′ away. You don't have to worry about dropping the lantern while moving about since it's encased with impact

Eton Scorpion Multi-Purpose Solar Powered Digital Weather Radio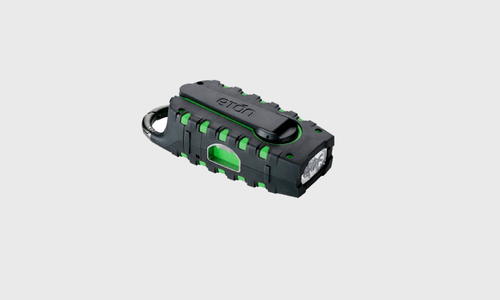 This all-terrain unit is solar powered, crank powered and is a flashlight, a radio, a USB cell phone charger and possibly your new best friend.
This multi-function radio can charge smartphones. It also features a flashlight, weather alerts, crank and solar back-up power options, carabiner and flashlight. It's a must-have to take camping, use around the house and keep in your 'go-bag'.
Digital AM/FM radio
NOAA weather band alerts you to bad weather heading your way
Bright LED flashlight to light your way
Solar panel charges the internal battery
Crank charging – charges the internal battery or your smartphone

Powertraveller Power Monkey Extreme Solar Charger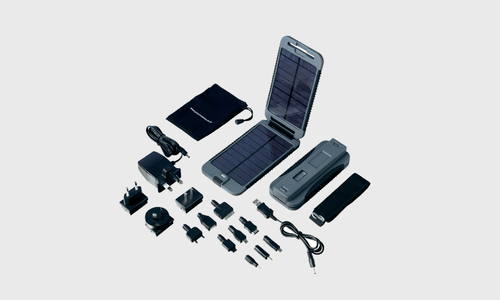 This eco-friendly portable solar charger utilized advanced solar technology to charge even in low-light or cloudy conditions, making sure that you will never be without much needed power.
The price given is for this model in black. If you can manage accent colors, then you can get it cheaper. It features:
Fully waterproof and ruggedly built solar powered charger
Charge an iPhone or smartphone up to 6 times (using sync/charge cable supplied by Apple)
Standard USB and 12V DC port output built in
Simultaneously charge 5V and 12V devices
Lightweight and compact for portability

High Sierra Wave 70 2L Reservoir & Bladder Camping/Hiking Hydration Bag Pack
You never want to run out of water. It's as simple as that.
100% Polyester
1 exterior pocket
Holds 2 liters
This is one nifty water carrier. It's basic, but that also means it's about as light as it's going to get. And, it will keep that water cool for a long time in the sun. Now that's handy.
What Reviewers Say:
As an occasional raver and a more frequent hiker/runner, this hydration pack is perfect for quality and value!
It is a great buy! The water flows well and it stays cool for a good 2-3 hours in the hot sun.
I sing in a band, and I've found this to be waaaaaaaaay more convenient than reaching for a bottle of water on stage.I especially love that it doesn't get knocked over by our drummer, haha.It's got a nice, slim profile, and while it's not the *most* comfortable hydration pack I've ever worn, the low-profile keeps it from bouncing around too much on stage when I jump around.

The Cooler That's Built Into A Chair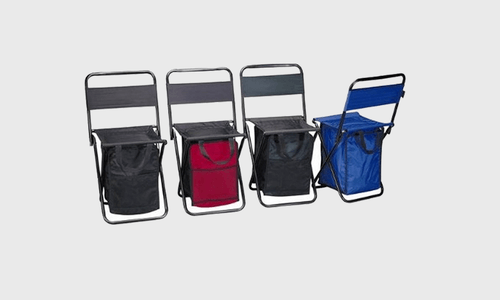 Combine the convenience of a insulated cooler with a folding chair and you have a portable folding chair cooler. This affordable and versatile chair is a great gift item for everyone!
Its comfortable seat holds up to 250 lbs with an insulated cooler below. A must-have item for ball games, fishing, camping, parades, and all your outdoor activities. Don't miss out on this unique, patented piece!. Imprint: Back or front of chair rest approx. 8″W x 3″H. Embroidery: Back or front of chair rest approx. 5″W x 2 1/2″H (Bulky). Color: Black. Dimensions: 11.5″ L x 11″ H x 14.5″ W.

Inflatable Car and Camping Mattress
We know the problem, you've planned on a camping trip and then it starts to storm. Or, you're headed out on an impromptu road trip and the last motel you looked at made your car look like the Ritz. And when that happens, you're going to want this car mattress. It'll transform the backseat of your car into a bed. How nice is that?
Unlike clunky, slow-to-inflate air mattress, this one folds easily. More importantly, it inflates quickly with your car's power supply and works with over 90% of cars. Make sure you get this before summer – you know you'll use it.