Returns make up 5-10% of e-commerce sales and can hurt revenue and profit margins.
Process returns quickly to maintain customer loyalty and manage inventory.
Analyze returned items for valuable insights into customer preferences and pain points.
Ensure your return policy is transparent, easily accessible, and compliant with legal requirements.
Reduce returns by investing in a rotary table, implementing a quality assurance process, providing detailed descriptions, and offering personalization services.
As an e-commerce business owner, one of the most significant pain points you may encounter is the hassle that comes with customers returning items. However, you need to prepare for and handle it with care if you want to succeed in online retail. Here's what you need to know about e-commerce, how returned items can affect your business, and what you can do to deal with it.
Returned Items in E-Commerce
About $761 billion worth of items was estimated to be returned in 2021. That's a lot of products! In the e-commerce world, customers may return items for various reasons. They may not be satisfied with the product, or it may have arrived damaged. Whatever the reason, you should be prepared to handle returns professionally and quickly to maintain customer loyalty.
The Impact on Your Business
When customers return items, it can significantly affect your business. Here are some of them:
Returned Items Can Impact Your Bottom Line
According to recent studies, returns make up 5 to 15% of all sales in the e-commerce industry. This means that if you're not managing your returns well, they can negatively impact your revenue and profit margins. It's crucial to analyze your data, identify the most common reasons for returns, and then use that information to minimize future returns. You can also offer incentives to customers who keep items they originally intended to return and ensure that your return policy is transparent and easy to understand.
Timely Processing is Key to Success
Processing returns quickly is key to customer satisfaction and managing your inventory. Ensure you have a clear and organized return system that documents the returned item and the reason for the return. Consider using software or third-party services to streamline the process and make it more efficient.
Provide Insights and Opportunities
Returns are not always bad news for your business. Analyzing the returned items and reasons for their return can provide valuable insights into your customer preferences and pain points. For example, if you notice a lot of returns for a product due to sizing issues, it may be time to consider offering more size options or improving your sizing chart. Turn returns into opportunities to improve your product offerings and customer experience.
Communication is Crucial
Effective communication with your customers is crucial when it comes to managing returns. Ensure you have clear and concise return policies and procedures easily accessible on your website. Respond to your customer's inquiries and concerns promptly, and provide them with tracking information once their return has been processed.
Don't Forget About the Legal Side
Finally, you must know your jurisdiction's legal requirements for processing returns. Familiarize yourself with the relevant laws and regulations to ensure your return policies comply. Many countries have laws regarding customer rights, handling fees, and consumer protection that must be followed. Ignorance of these laws can result in legal action against your business.
Reducing The Rate of Returned Items
You must reduce the rate of returned items in your business. Here are four ways to do that: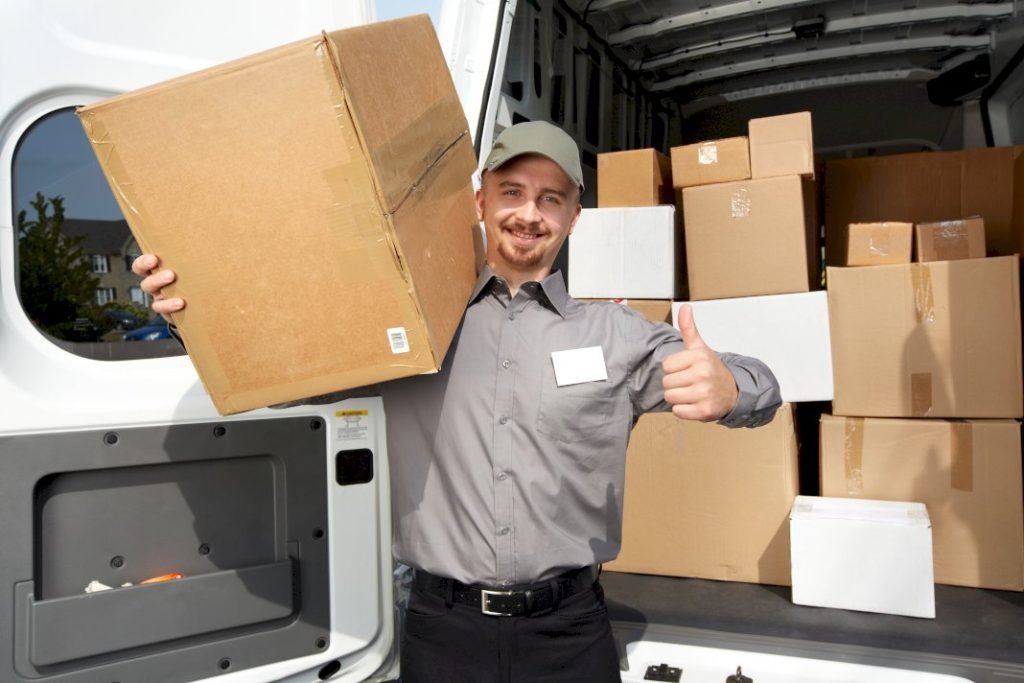 Invest in a Rotary Table
Defective items are a leading reason why consumers return their products. Having a motorized rotary table in your fulfillment center can reduce the rate of faulty items by ensuring that all products are inspected before being shipped to customers. It does this by spinning products around so workers can inspect them from all angles, quickly spotting defects.
Include a Quality Assurance Process
Implementing a quality assurance process in your fulfillment center can help ensure that only the best quality products are being shipped out. This includes double-checking for defects before shipping and testing products to meet your standards.
Provide Detailed Product Descriptions
Customers may be more likely to return products if the item does not match the description read. Providing detailed descriptions and accurate images of each product will help reduce problems, as customers will have a better idea of what to expect when they receive their order.
Offer Personalization Services
By offering personalization services, such as custom printed items or monogramming, you can make it harder for customers to return products. After all, personalized items are unique and cannot be exchanged or returned in most cases. That means fewer returns for your business!
Returned items can spell disaster for an e-commerce business, but following the above tips can minimize returns and ensure customer satisfaction. Take time to analyze and address the root causes of your returns, communicate clearly with customers, and be aware of the legal requirements in your jurisdiction. Doing so will help keep your return rate low and your customers happy.