The kitchen can increase the value of a home and make it more attractive to potential buyers.
Replacing appliances with energy-efficient models can reduce energy consumption and save money on electricity costs.
Setting a budget is essential for controlling costs and ensuring the project runs smoothly.
Upgrading kitchen appliances and furniture can provide convenience, improved performance, and increased resale value.
Remodeling the kitchen is one of the best ways to improve a property's value instantly. Not only does it add an aesthetic appeal that will attract potential buyers, but it also has practical effects in terms of resale value and energy efficiency.
The National Association of Realtors estimates that remodeling projects can increase a home's value by up to 11% – with kitchen remodels at the top. The average kitchen upgrade costs around $20,000, yet these projects can yield returns upwards of 83%. Moreover, studies have shown that homes with newly renovated kitchens sell faster than those without.
Energy-efficient appliances such as microwaves, stoves, and refrigerators significantly reduce energy consumption while adding value to a home. According to ENERGY STAR®, replacing outdated appliances with new energy-efficient models could save up to 20% on electricity bills annually. Replacing countertops and cabinets with sustainable materials such as bamboo or recycled glass can reduce environmental impact and provide an attractive upgrade for any kitchen renovation project.
Still, you might need help with planning the kitchen remodel. Here are some steps that you should prioritize:
Set the Budget
Setting a budget for a kitchen remodel is essential in ensuring the project runs smoothly and stays within your means. A budget allows you to set realistic goals for the remodeling project while preventing overspending on unnecessary items. Without a budget, it can be easy to get carried away with the expenses associated with remodeling and spend more than you originally intended.
Creating a detailed budget is also essential because it gives you an accurate idea of how much money you should allocate to different areas of the remodel. For example, some people might want to prioritize buying new appliances or updating existing ones, while others may decide that updating cabinetry and countertops should be their primary focus. Setting a budget can help determine which areas are most essential and which may need to be put on the back burner due to financial constraints.
It's also important to remember that setting a budget helps ensure that any potential cost overruns are considered before work on the project begins. This can help prevent surprises or delays when time-sensitive materials need to be ordered, or contractors must be paid more than expected for additional services rendered. By taking these proactive steps before beginning any remodeling work, homeowners can protect themselves from costly surprises and potentially save thousands of dollars in the long run.
Start with the Appliances
Regarding kitchen remodels, upgrading the appliances should always be at the top. Outdated and inefficient appliances can cause energy bills to skyrocket and decrease a home's value. Replacing such appliances with modern, energy-efficient models is often a wise investment that will pay off in the long run.
Energy Efficiency
Today's energy-efficient home appliances are designed to reduce energy consumption while still providing exceptional performance. The US Department of Energy estimates that replacing an older refrigerator with a new ENERGY STAR® model could save you up to $100 annually in electricity costs. Similarly, replacing an outdated oven or range with a unique model could help you save up to 20% on your annual energy bill.
Increased Value
Upgrading kitchen appliances can also increase your property's resale value if you decide to sell it later down the line. According to the National Association of Realtors, homes with newly renovated kitchens tend to sell faster than without – and new appliances are often one of the most attractive features for potential buyers. More recent models can also provide more convenience and features than their outdated counterparts, making them particularly attractive to buyers looking for high-end amenities when shopping for their next home.
Improved Performance
In addition to being more energy efficient than their predecessors, modern kitchen appliances offer improved performance over older models. For example, many microwaves now come equipped with auto-defrosting capabilities or programmed settings for certain types of dishes. Similarly, many ovens now come with convection fans that help circulate heat evenly throughout the chamber – allowing foods like cakes and pies to bake evenly on all sides every time! By investing in newer models, homeowners can enjoy better cooking results while saving time.
Upgrade Convenience
Finally, upgrading kitchen appliances can also provide convenience-related benefits. For example, many refrigerators now have features such as built-in ice makers and water filters that make accessing cold beverages or filtered drinking water easier. Similarly, some ranges feature delayed start options – allowing you to set a timer so that your meal is ready when you walk in the door after work! By investing in newer models, homeowners can save time and energy while enjoying all the latest features and convenient functions. You can invest in Viking appliances for the highest quality kitchen devices, giving you the most reliable and efficient performance. Moreover, you can easily access all Viking parts to ensure your kitchen runs efficiently and looks its best.
Invest in New Furniture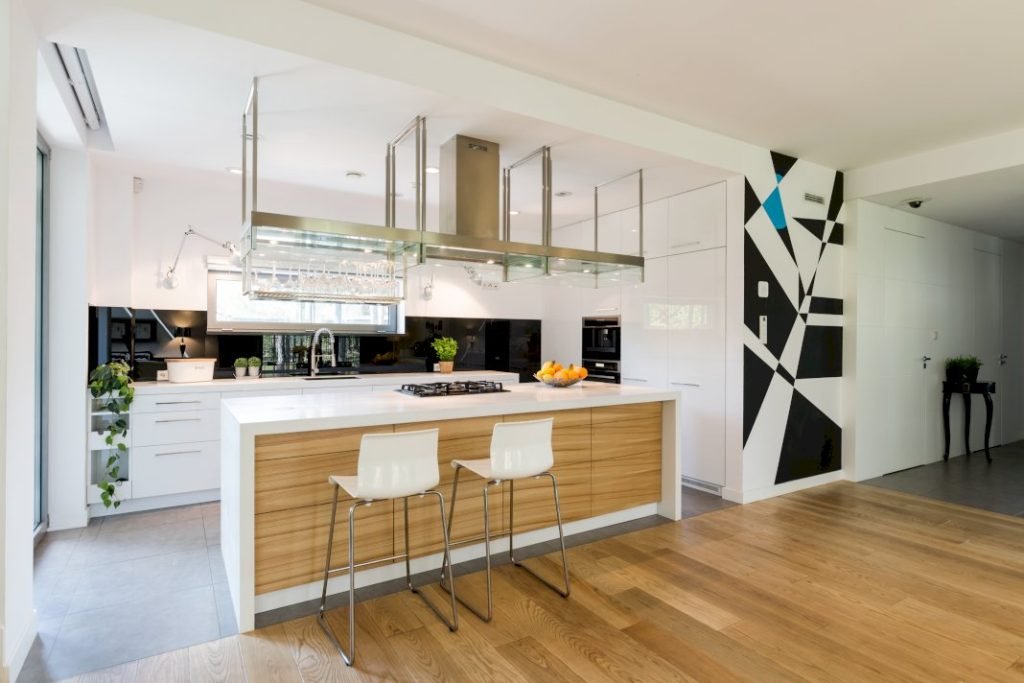 In addition to appliances, updating existing furniture or installing new fixtures can provide an instant boost in resale value and a more aesthetically pleasing kitchen. For example, replacing countertops with quartz or granite models can instantly give any kitchen a modern touch. Similarly, swapping out old cabinets for contemporary designs with clean lines and subtle colors can also help make the space look and feel more modern. By investing in these types of features, homeowners can instantly improve the look of their kitchen while boosting its functionality and value at the same time!
Final Thoughts
Remodeling the kitchen is a great way to improve a property's value and energy efficiency. You can ensure your kitchen will succeed by planning your budget, prioritizing new appliances, focusing on energy efficiency, investing in furniture upgrades, and considering Viking appliance parts for maximum convenience and performance! Investing in these steps now can save you money in the long run while giving your home an attractive makeover.