You can never have too many free gifts. Even if you can't use a promotional item yourself, you can regift the item to friends and family during the holidays.
As companies look for ways to promote new products and services, the number of online giveaways increases. Check out these 9 online giveaways you should check out today.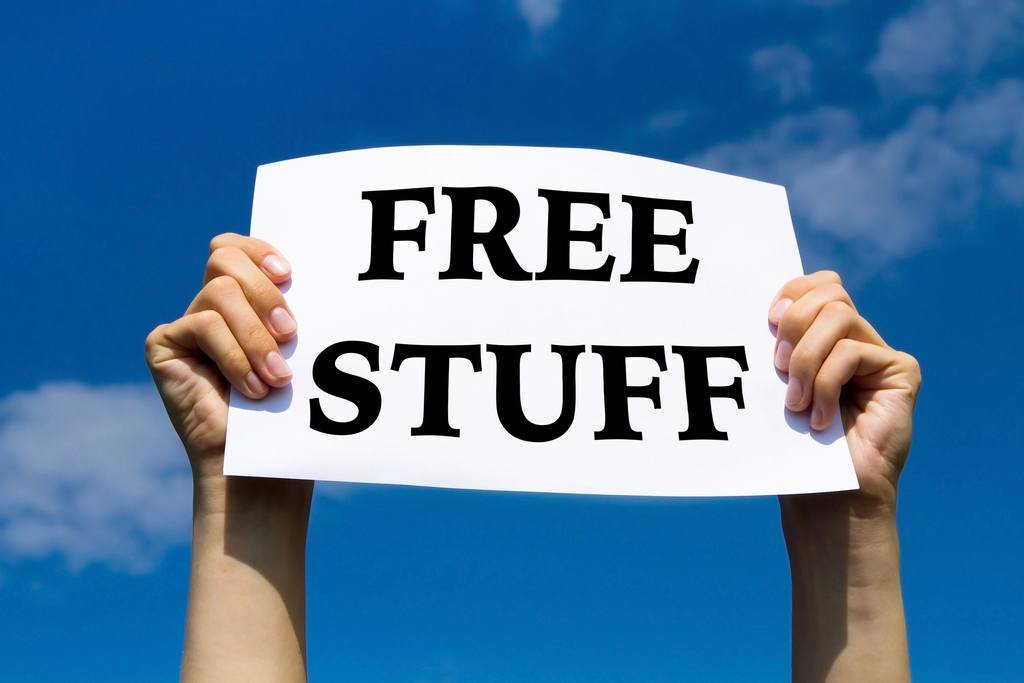 1. HGTV Urban Oasis
Looking for a new home in the Portland area? Look no further.
HGTV is giving away a newly renovated home in the Portland, Maine area inclusive of furniture and artwork. There's a potential $50,000 cash prize which brings the total value of the sweepstakes to around $680,000.
You can enter the sweepstakes if you're 21 and older. Contestants can enter up to two times per day. If you're looking to enter more than once, you have to use Travelchannel.com for your second entry.
Winners can accept a cash prize instead of a new home. The cash prize is a total of $300,000. The winner is chosen around December 1, 2020.
The deadline for submitting entries is November 25, 2020.
2. Hallmark Channel Holiday Home
Hallmark knows how to do Christmas. They're offering their design expertise to homeowners looking to be more festive this holiday season.
If you're selected as the winner, you'll receive a $10,000 cash prize and a Balsam Hill prize pack. Balsam Hill is a Christmas decorations store known for its gorgeous artificial trees.
There is one grand prize winner per sweepstakes. Twenty additional winners will receive Balsam Hill Christmas ornaments.
3. Little Tikes My First Pet Checkup Giveaway
Pretend play helps children learn empathy. Enter to win a Little Tikes My First Pet Checkup station from Amazon Giveaways.
This pretend play set shows children what veterinarians do for a living. It's a great way to expose them to new career options while exposing them to empathetic play.
To enter these giveaways, visit the Amazon Giveaways page and click on the Little Tikes play center.
4. Guac the House Sweepstakes
Avocados are a gift that keeps on giving. If you're looking for avocados from Mexico, the Guac the House sweepstakes is giving away more than a dozen cash prizes.
Unfortunately, there are no avocados on the list of prizes but you'll have more than enough cash to afford to make your own guacamole. Two hundred winners will receive a $250 gift card or you might be one of four people who'll win a $25,000 prize.
The grand prize is a whopping $500,000. Either option seems like a sweet deal for an online giveaway.
5. Bassmaster Fishing With Champions
Toyota is giving away a free trip to the 2021 Bassmaster Classic Plus. This trip is the fish lover's dream.
The winner receives a trip plus fishing gear of your own valuing the prize at around $21,000. You can enter once per day for each email address you have.
The grand prize is a four-night trip for two inclusive of airfare, hotel, and a $2,700 cash allowance. You'll get free access to the fishing tournament, a fishing experience with a pro angler, and a $250 Carhartt gift card.
Winners also receive a $1,000 Bass Pro Shop gift card and other perks. All contestants must agree to allow Bass to contact them by mail and email in order to be considered.
6. Arm & Hammer No Place Like Home
Home is where the heart is. It's also where Arm & Hammer will invest with its new No Place Like Home sweepstakes.
You can upgrade or renovate your home using $10,000 cash. If you're 18 or older, enter the contest to redecorate your place today.
The contest isn't just open to homeowners. Even if you rent, you can use the money towards making your home more comfortable.
Think new furniture or artwork that travels with you from place to place. You can enter the contest once per day per email account you own.
7. Quilting Giveaway
Do you love the art of quilt making? You might be in for a treat with the APQS Quilt Forever contest.
You can quilt happily for the rest of your life with the longarm quilting machine. This machine is worth around $20,000. If you're a monthly winner, you'll receive a free gift basket filled with quilting supplies.
8. Travel Channel Online Giveaways
There's no such thing as too much luxury while on vacation. If you're the winner of a Travel Channel getaway, expect to be pampered from head to toe.
But the latest Gift of Travel giveaway offers far more flexibility than traditional Travel Channel sweepstakes. You'll receive a $10,000 cash prize if you win and there's no purchase necessary.
Simply fill out the form complete with your name, address, email, birthday, gender, and answer an easy trivia question using the Travel Channel website. The winner receives the cash prize following the end of the contest in mid December 2020.
9. Lunchables Gaming Together
Anyone over the age of 6 is eligible to enter and win the Lunchables Gaming Together Giveaway. Winners receive a Nintendo Switch prize packs.
The sweepstakes contest will giveaway more than 700 Nintendo Switch consoles inclusive of two free games. You can enter twice per day until December 31, 2020.
Best Online Sweepstakes Contests
Online giveaways require commitment. You won't usually win a sweepstakes giveaway with only one entry.
If you're serious about getting free prizes, set up a schedule to enter your contact details on a daily basis. The more you enter, the more likely you are to win a prize since sweepstakes contests are based on volume.
Your chances of winning depend on the total number of entries. For more information and tips, visit our blog for updates.