Serial killers have always been a subject of fascination and fear, and the ones who remain unsolved become even more infamous. However, the media has always portrayed serial killers as white males. Black serial killers are often overlooked or downplayed. This article aims to change that by highlighting 15 infamous black serial killers in history.
What is a Serial Killer?
A serial killer is someone who commits the murder of three or more individuals with a time gap in between each incident. The motivation behind serial killing can vary from sexual gratification to power struggles and revenge. It is essential to understand that the killer can be of any one any age and gender.
Also Read about california serial killers
Fifteen Infamous Black Serial Killers
Carl Eugene Watts – Better known as "The Sunday Morning Slasher," Watts is suspected of killing more than 100 victims.
Wayne Williams – Convicted of killing two young boys in Atlanta, Williams is the suspected perpetrator of the Atlanta Child Murders in the late 1970s and early 1980s.
Chester Turner – Turner, a South Los Angeles resident, was convicted of killing 14 women and sentenced to death.
Cleophus Prince Jr. – Prince was nicknamed "The Clairemont Killer" after the neighborhood in San Diego where he committed six murders.
Lorenzo Gilyard – Gilyard, also known as the "Kansas City Strangler," received a life sentence after being found guilty of murdering 13 women spanning a period of 17 years.
Kendall Francois – Francois murdered eight women and stored their bodies in his Poughkeepsie, New York home before his arrest in 1998.
Maury Travis – Abducted, tortured, and killed twelve women between 2000 and 2002, leaving a sinister "trophy" map behind for police to find.
Daniel Lee Siebert – Siebert committed at least ten murders, initially targeting prostitutes and later murdering a divorced mother and her two children.
Larry Ralston – Known as the "South Side Slayer," Ralston murdered at least seven women in the late 1980s around southern California.
Matthew Macon – Macon was found guilty of murdering five women and a 13-year-old girl in a short 5-month span in 2007.
Timothy Wilson Spencer – Also known as "The Southside Strangler," Spencer was convicted of murdering five women in Virginia and was executed in 1994.
Michael Terry – Terry was convicted of murdering six women in Atlanta from 1985 to 1986, and was sentenced to life imprisonment.
Anthony Sowell – Known as the "Cleveland Strangler," Sowell killed eleven women and buried their bodies in and around his home.
Derrick Todd Lee – Lee, dubbed the "Baton Rouge Serial Killer," was convicted of seven murders occurring between 1992 and 2003.
Terrance Williams – Williams was convicted of killing ten women in Clair County, Michigan, between 1985 and 2007, and is currently awaiting trial for more murders.
These cases are a tragic reminder of the inhumanity and violence that people are capable of. It's crucial for us to persist in our fight for justice and remain watchful to safeguard our communities from these appalling actions.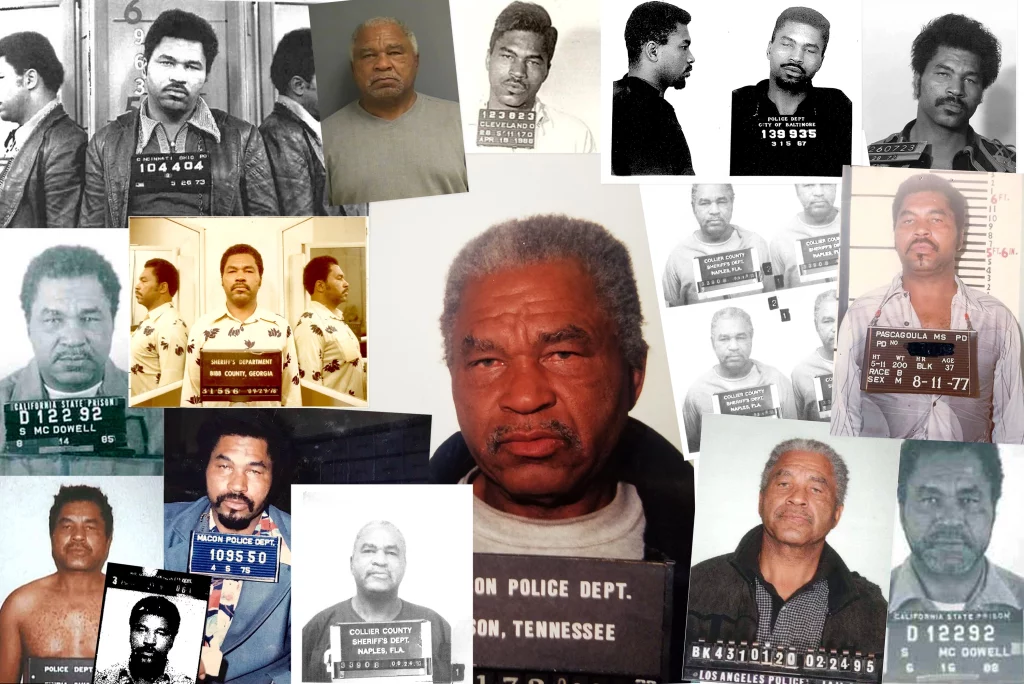 Are there any black female serial killers?
Yes, there have been several documented cases of black female serial killers, including Aileen Wuornos and Jane Toppan.
Serial killers have always been a subject of fascination and fear, and the ones who remain unsolved become even more infamous. However, the media has … Read more

---

From the 1849 gold rush to modern day Silicon Valley, California has been a state of many faces and haunted by some of America's most … Read more

---