Create a comprehensive plan with a list of priorities and a timeline for completion.
Use high-quality materials that last longer and offer better functionality.
Consider the overall design in terms of wall color, flooring material, light fixtures, and accessories.
Set aside an appropriate budget for unexpected expenses.
Don't forget the finishing touches, such as window treatments and decorative pieces.
Renovating an entire house is a huge undertaking, whether you're looking to update an older property or transform a space to match your style. The process can be overwhelming, but with the proper preparation and planning, you can make your vision a reality and create a beautiful home you love. This blog post will share five essential tips to remember before renovating.
Everything starts with a plan
The first step in any renovation project is to create a comprehensive plan. This should include a list of priorities and a timeline for completing each task. With this plan in hand, you can stay organized and ensure that the project runs smoothly.
But perhaps the most critical aspect of planning is hiring the right home design construction company. Their expertise and experience can help turn your vision into a reality, and their guidance can ensure that your renovation project is completed on time and within budget.
The materials you use matter
While cutting costs using cheaper materials might be tempting, these shortcuts will ultimately impact the finished product. Quality materials last longer and often offer better functionality. Here's why:
Materials affect durability
When it comes to home renovation, it's essential to keep longevity in mind. The materials you use will determine how long your renovation will last, especially for high-traffic areas like flooring. For example, solid hardwood flooring is a great choice, as it can last for decades. In comparison, laminate flooring may only last for a few years.
Materials affect aesthetic appeal
The materials you use can make or break the aesthetic appeal of your renovation. Suppose you're after a luxurious feel in your bathroom renovation, then choosing marble countertops can give that elegant touch. In contrast, choosing a less expensive material like laminate can detract from the overall appeal. The same goes for paint colors, where the right hue can entirely transform a room's vibe.
Materials affect maintenance
Another critical aspect to consider when choosing materials is maintenance. Different kinds of materials require other methods of cleaning and upkeep, so consider the time and effort needed to maintain a particular material, especially if it's something like a backsplash or a countertop.
Materials impact the home's resale value
It's worth noting that the materials you use can impact the resale value of your home. If you plan to sell your house someday, using high-quality materials that stand the test of time can make your home more appealing to potential buyers.
Think about the overall design
When renovating a space, it's essential to consider the overall design. Think about how pieces will all look together, from wall color to flooring material and decorative touches. Avoid adding elements that clash with the overall style or disrupt the room's flow.
Pay attention to details such as light fixtures and accessories. A beautiful chandelier can serve both as a functional light source and a decorative element, adding sophistication to a room.
Be realistic about the budget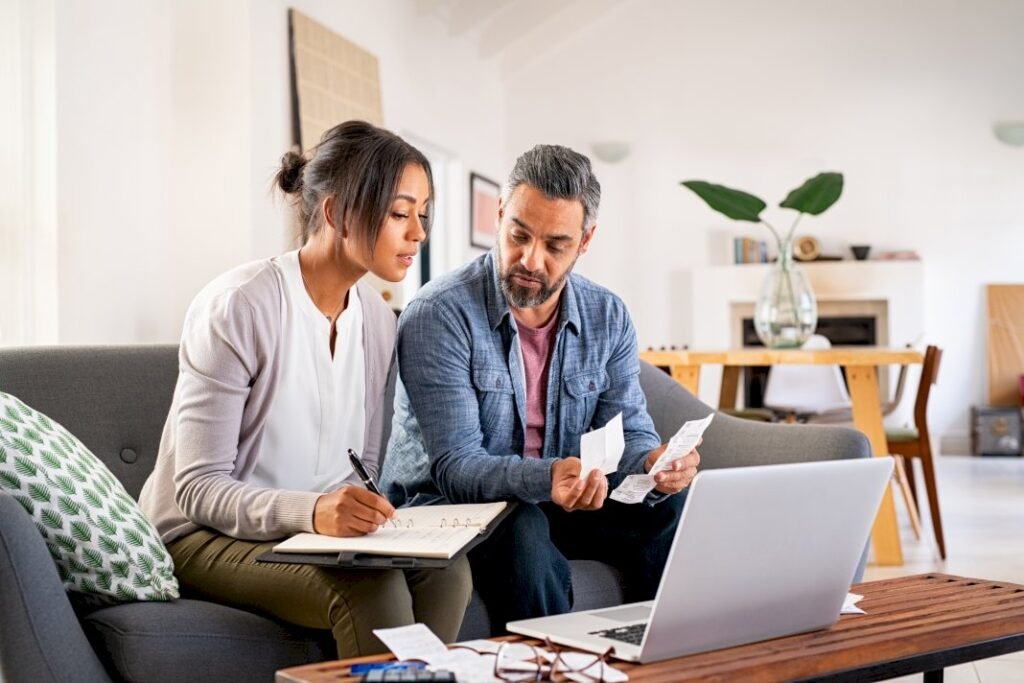 It's essential to be realistic about your budget and what you can afford. Unexpected expenses can add up quickly, so funding for any potential issues or extra costs. A good rule of thumb is to set aside at least 20% of your budget for unexpected expenses.
If the project is too expensive, you may want to reconsider the scope or timeline of the renovation. Also, remember that adding higher-quality materials frequently adds more value to your home in the long run.
Don't forget the finishing touches
Often the finishing touches can bring together a whole renovation project. These may include window treatments, lighting fixtures, decorative pieces such as vases, knick-knacks, houseplants, and art. It's essential to select the proper finishings to complement the space's overall design. These final accents can pull the room together and make it feel complete.
To Sum Up
Renovating an entire house can be daunting, but it can also be a fulfilling experience as you transform your living space into something unique and special. Remember your design concept as you work through your list of priorities, and remember that quality materials and design elements are crucial to creating a beautiful home.
Be realistic about your budget and leave room for unexpected expenses. Plan your renovation with the help of professionals, include personal interior design choices, and don't forget the importance of the finishing touches. Follow these essential tips, and you'll be well on your way to creating the home of your dreams.